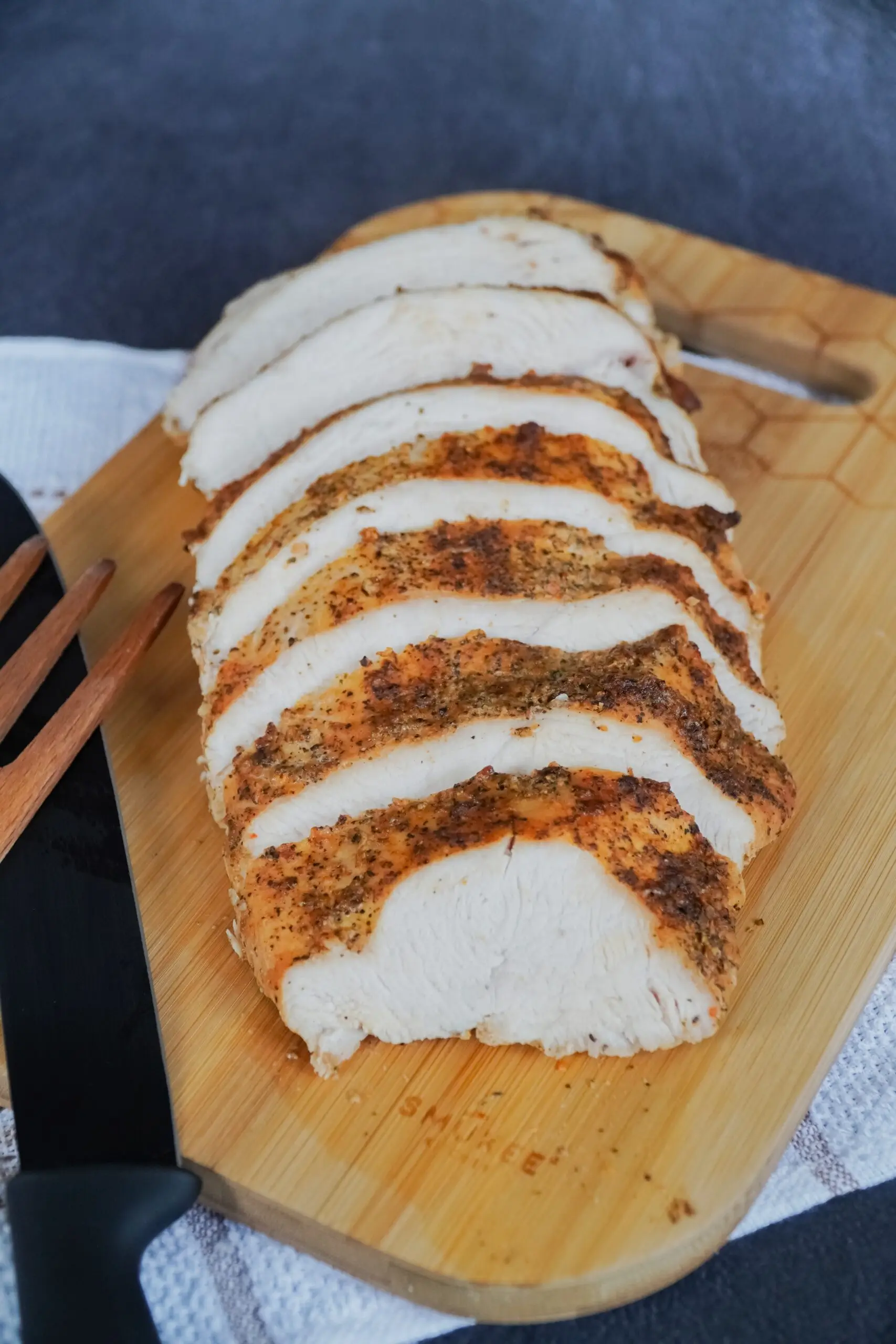 Here's our tried and tested recipe for chicken in the smoker, taking you through step by step, along with FAQ's about smoking whole chicken.
The smoked chicken rub is a great combination of smoky, spicy, sweet and salty.
This recipe will make for a lovely juicy, tender and tasty chicken if followed correctly.
FAQ's About Smoking a Whole Chicken
How Long Does it Take to Smoke A Chicken at 225 Degrees?
Cooking chicken low and slow at 225°F will take between 4-6 hours, depending on the size of your bird. You will need to cook to an internal temperature of 165°F rather than exact timings.
What's the Best Wood For Smoking Chicken?
Chicken pairs well with a mild, fruity wood such as apple, maple, cherry, or oak. If you want a stronger smoke flavour then hickory or mesquite can work well also.
Is Chicken Good in the Smoker?
Chicken works really well in the smoker. The taste of wood and smoke always enhances meat, but smoking especially improves the taste of chicken which can be dry and bland if not prepared and cooked properly.
How Do You Keep Chicken Moist When Smoking?
Chicken should be spritzed or basted every hour or so throughout the smoking process, with butter or oil to keep it moist. This also helps to crisp up the skin. If you like sweetness you can also use honey, or a little honey mixed with butter/oil.
Can You Over Smoke a Chicken?
Yes you can. If you over smoke chicken it will have a bitter taste, and even produce a burning at the back of your throat. Take care that the internal temperature of your chicken doesn't go beyond 170°F to avoid this.
Brine For Smoked Chicken
Brining a whole chicken isn't necessary, but optional. A brine can help to infuse flavour and keep the chicken moist. If you want to brine your chicken place it in a container with just enough water to cover it, add 3/4 cup of salt and 1 cup of sugar and refrigerate overnight.
How to Cook a Whole Chicken in the Smoker
Smoked Chicken Dry Rub
Ingredients
1 tablespoon fine sea salt
1 tablespoon freshly ground black pepper
1 tablespoon chilli powder
1 tablespoon smoked paprika
2 teaspoons garlic powder
1/2 teaspoon dried oregano
4 tablespoons brown sugar
2 teaspoons onion powder
Smoking a Whole Chicken Step 1 – Brine the Bird Overnight
Place your chicken in a good-sized container with just enough water to cover it. Add 3/4 cup of fine sea salt and 1 cup of sugar. You can also add some whole peppercorns or herbs such as rosemary or thyme.
Place in the fridge and leave it overnight or for around 10-12 hours.
Smoker Chicken Step 2 – Prepare the Chicken
Take the chicken out of the brine and pat it dry with kitchen roll. 
To avoid burning the wing tips tuck them underneath the bird, just under the neck cavity. 
Put the chicken into a disposable aluminum pan and rub it all over with oil or butter. This will give the rub something to stick to and help us get a nice crispy skin.
Assemble all the ingredients for the rub in a bowl and mix them together thoroughly. 
Now coat the chicken thoroughly in the spice rub, making sure it gets into the cavity, under the wings and on both sides of the chicken. Loosen the skin to help you get the rub onto the meat underneath.

Get your smoker up to 225°F and add the wood of your choice – we like cherry or apple wood. 
Whole Chicken on Smoker Step 3 – Smoke the Chicken 
Place the chicken onto the grills on an indirect heat away from open flames. We want to smoke it slowly not to burn the meat.
Close the lid of your smoker down and leave for around 45 minutes to an hour. 
Spray or brush the chicken with butter or oil.
Check your smoker to see if you need to refuel, keeping an eye on the temperature. We want a slow, steady smoke at 225°F throughout the cooking process. Depending on your smoker, you may need to refuel every hour or so.
Around halfway through the smoke (about 2 hours or so) rotate the chicken 180° to ensure even cooking throughout the meat.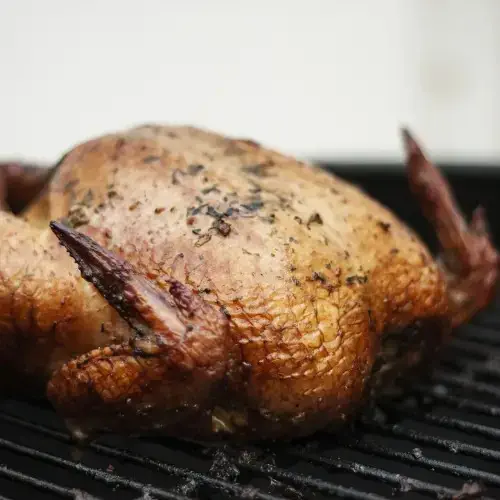 At this point you can also check the internal temperature of the chicken with a meat thermometer. Make sure you check the internal temperature at the thickest points in the breast and the thigh. 
If you need to get a meat thermometer you could try this one below.
Or this one.
At this stage it will probably be around 120°F and upwards, and this will give you a general idea of how long you need to leave it for to get up to an internal temperature of 165°F.
You can also spray or brush the skin with oil/butter, and then pull the lid of the smoker down again. This will stop your whole chicken from drying out.
Check the chicken again in around 45 minutes to an hour. If the internal temperature has reached around 165°F you can take the chicken off the smoker. 
If it isn't up to temperature leave it for another few minutes, checking regularly until it is.
Chicken in the Smoker Step 4 – Rest the Meat in Foil
Rest your chicken in foil for at least 30 minutes. This step is very important to ensure a moist, tender result. This allows the juices to redistribute themselves across the meat for a tastier, juicier result.
Chicken in the Smoker Step 5 – Slice and Serve with Side Dishes
Slice your chicken thinly using a meat fork to hold it steady, and a sharp knife.
Serve your smoked chicken with your choice of side dishes; mashed potatoes, gravy, BBQ beans, vegetables or fries are all great choices.
Traeger have a great article on smoking a whole chicken that's well worth checking out.
https://www.traeger.com/recipes/whole-smoked-chicken
Pit Boss Whole Smoked Chicken with Honey Glaze
It's also worth a look at this Pit Boss recipe for Smoked whole chicken too.
https://pitboss-grills.com/recipes/poultry/whole-smoked-chicken-with-honey-glaze
If you enjoyed this smoked whole chicken recipe you should have a look at this article on smoking chicken breast.
Or this one on 'Top Ten Meats for Smoking.'
For another great article on Smoking Chicken try here: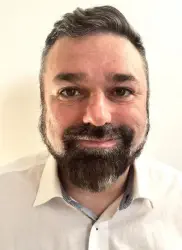 Latest posts by BBQ Smoker Grill Hub
(see all)