We all know about how popular Pellet smoker ribs are, but if you are a vegan or vegetarian this corn ribs recipe for the pellet smoker could be just right for you.
Swap out the butter if you are a vegan.
It's also a gluten-free recipe if you are celiac.
This is a quick and easy smoker recipe that works well as a BBQ side dish or a vegetarian main with sweet potato fries, mash, coleslaw and other vegetarian friendly sides.
It's actually so tasty that carnivores will definitely enjoy it too!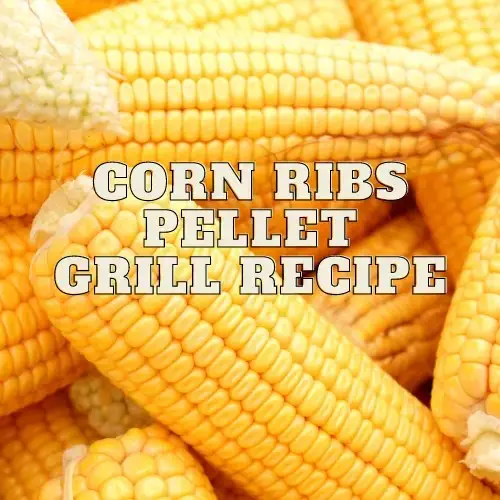 Corn Ribs Recipe for the Pellet Smoker
How to Cut Corn Ribs
The best way to cut corn ribs from corn on the cob is in half lengthwise. Then you can cut the long halves in 2 again lengthwise, as the picture shows.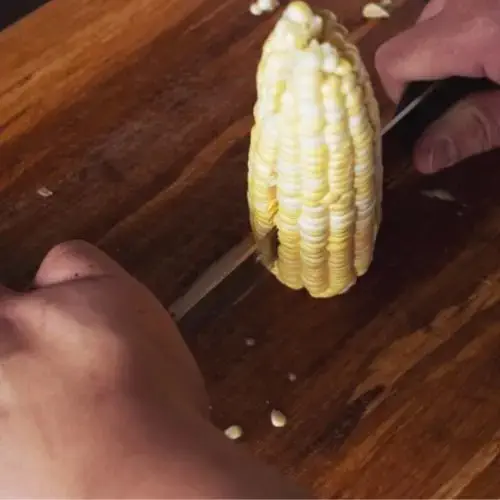 Corn Ribs on the Grill
If you want to cook your corn ribs hot and fast on the grill put them on at a medium high heat for around 20 minutes, liberally dusted with the BBQ rub of your choice, and brushed with your favourite BBQ sauce, as well as a little butter.
They will start to curl up and take on a shape almost like meat ribs. Take them off when they just start to char at the edges – you don't want to burn the corn ribs.
Watch us grilling corn ribs on the Weber Go-Anywhere Grills on Instagram!
Smoked Corn Ribs
Just like their meaty rib equivalents (beef and pork) these corn ribs are tastiest when smoked.
Unlike pork or beef ribs they don't take very long in the smoker.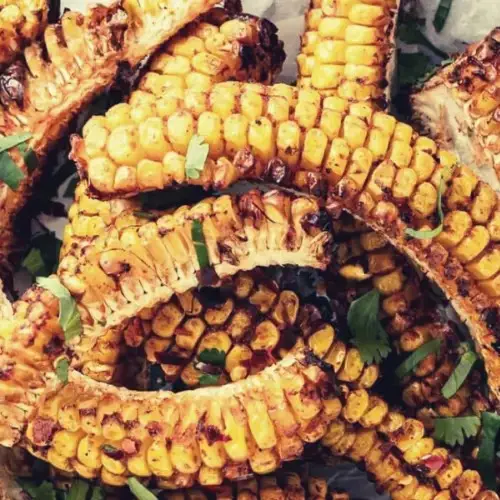 Cut your Corn on the Cob in 2 lengthwise as the picture above shows
Dust liberally with your best BBQ rub and add butter/oil
Brush with your favourite BBQ sauce
Smoke the corn ribs cut side down at 250F for around 1 hour until they start to curl up (into a rib-like shape)
Serve with your favourite BBQ sides (buns or baps work well)
Corn Ribs Air Fryer Recipe
Although corn ribs taste better on the grill or smoker, you may want to cook them in the Air Fryer to save time.
Cut the corn on the cob in 2 lengthwise and then cut the 2 halves lengthwise again
Cover liberally with your favourite BBQ rub
Brush with your best BBQ sauce
Place in the Air Fryer with a little oil on high heat
Cook for around 10 minutes until lightly browned
Optional – add a little liquid smoke to simulate that smoker grill taste
If you would like an awesome recipe for Mexican Street Corn (Elote) it's worth trying here. It's our No. 1 Side dish for Pulled Pork.
https://bbqsmokergrill.org/sides-for-pulled-pork/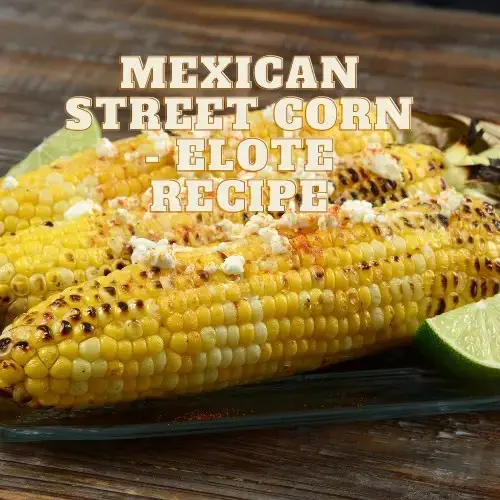 How Much Corn on a Cob?
On average a cob will give you 3/4 cup or 150g of corn give or take. Obviously cobs vary and some are bigger or smaller than others.
Vegan Corn Ribs
If you want to make your corn ribs vegan simply leave out the butter. Substitute with a delicious vegan butter, such as coconut butter or even better Date and Walnut Treenut butter.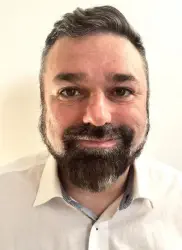 Latest posts by BBQ Smoker Grill Hub
(see all)