Are you in the mood for some delicious, spicy, and smoky chicken? Look no further than this smoked jerk chicken breast recipe! This recipe uses a homemade jerk seasoning blend to coat the chicken breasts and infuse them with flavor.
The chicken is then slow-smoked over cherry wood to give it a delicious slightly fruity, smoky taste.
Easy Smoked Jerk Chicken Breast Recipe
Ingredients:
4 chicken breasts
2 tablespoons olive oil
2 tablespoons brown sugar
1 tablespoon paprika
1 tablespoon ground allspice
1 tablespoon onion powder
1 tablespoon garlic powder
1 teaspoon ground black pepper
1 teaspoon ground cinnamon
1 teaspoon ground cumin
1 teaspoon ground nutmeg
1 teaspoon ground thyme
1 teaspoon cayenne pepper
Levi Roots Reggae Reggae Sauce to Coat
Cherry wood chips
Instructions:
In a small bowl, mix together the olive oil, brown sugar, paprika, allspice, onion powder, garlic powder, black pepper, cinnamon, cumin, nutmeg, thyme, and cayenne pepper.
Place the chicken breasts in a large resealable bag or in a shallow dish. Coat the chicken with the jerk seasoning blend, making sure to cover both sides evenly. Pour in enough Reggae Reggae Sauce to coat the chicken breasts. Let the chicken marinate in the fridge for at least 1 hour, or up to overnight.
Preheat your smoker to 225°F. Place your cherry wood chips in the hopper. (if you like a stronger smoke taste try hickory wood)
Remove the chicken from the marinade (reserve it), place the chicken breasts in the smoker, making sure to leave some space between them. Put a water pan directly underneath the chicken and fill with the marinade, a little liquid (e.g. water or beer) 2 cloves chopped garlic, 1/2 chopped onion. This will catch the drippings and make a sauce for the chicken.
Smoke the chicken for about 2-3 hours, but most importantly until the internal temperature reaches 165°F.
Remove the chicken from the smoker and let it rest for about 10 minutes before slicing and serving. Pour the contents of the water pan over the chicken breasts and serve with rice.
Recipe Notes
If you don't have a smoker, you can also cook the chicken on a BBQ grill or in the oven. To grill the chicken, preheat the grill to medium-high heat and cook the chicken for about 6-8 minutes per side, or until the internal temperature reaches 165°F. To bake the chicken in the oven, preheat the oven to 400°F and bake the chicken for about 20-25 minutes, or until the internal temperature reaches 165°F.
For an extra spicy kick, increase the amount of cayenne pepper in the seasoning blend.
Add extra Reggae Reggae sauce if desired.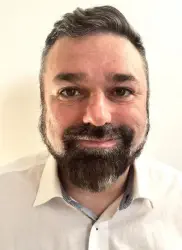 Latest posts by BBQ Smoker Grill Hub
(see all)