These Indian grill recipes are quick, tasty and pretty easy to do on your barbecue.
Some require marinating but all are great for quick grilling with skewers.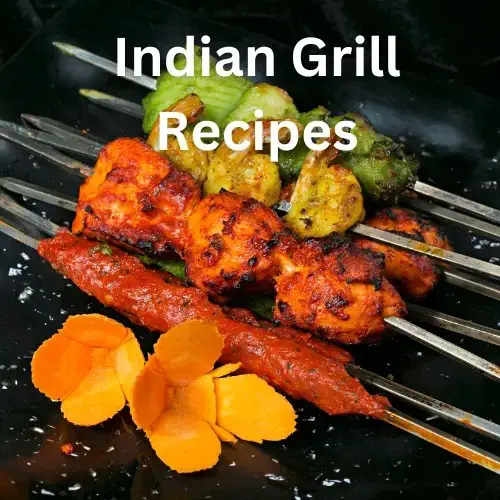 8 Best Indian Grill Recipes to BBQ At Home
1 Shashlik Chicken Tikka BBQ Recipe
Unlike many Indian BBQ marinades, this fantastic recipe from 'The Curry Guy,' doesn't use yoghurt. Instead it has a sweet and sour taste with a little Chinese influence, and the effective use of soy sauce and ketchup.
You only need to marinade the chicken for around 30 minutes to an hour before grilling it at high heat on skewers with crunchy veg.
Use it as a delicious starter or add it to curries and serve with rice, naan bread or chapatis.
2 Chicken Tikka Kebabs in the Ooni
Watch this video on our Instagram for a classic take on Indian restaurant style BBQ chicken tikka.
Making your own Mix powder from scratch is easy and adds so much flavour to the marinade.
The red food colouring is optional – it doesn't change the taste, only the look of the chicken.
We did these in our Ooni oven on the skillet at high heat, but of course you can do them on your BBQ or smoker if you don't have an Ooni.
These delish lamb seekh kebabs are made with lamb mince (ground lamb) which has been marinated in spices, garlic, ginger, and herbs.
They only take around 2 minutes a side to grill at high heat and can be served with naan or rice.
Indian grill kebab heaven!
https://www.saveur.com/lamb-seekh-kebabs-recipe/
4 Vegetarian Indian Grill Recipe
Paneer is a soft cheese enjoyed on the Indian Subcontinent and the main component of this vegetarian BBQ kebab recipe.
It isn't vegan but it is vegetarian, and it's definitely delicious.
Served with fresh veg, lemon slices and naan bread it might even suit meat eaters.
5 Grilled Tandoori Chicken Madhur Jaffrey Recipe
The actress and Celebrity Chef Madhur Jaffrey has a great recipe for tandoori chicken. Check this out and you won't be disappointed!
This is a beautiful Southern Indian dish which is marinated in yoghurt and spices, and likely to lead to addiction. Try it at your own peril!
https://www.foodandwine.com/recipes/grilled-tandoori-chicken
6 Reshmi Kebab (Malai Kabab)
This brilliant and tasty kebab is mildly spiced and marinated in yoghurt.
It's so well worth checking out!
Tasty beyond belief!
https://www.indianhealthyrecipes.com/murgh-malai-kabab-reshmi-kabab/
7 Butterflied Chicken with Lemongrass Sauce
Many Indian grill recipes don't call for lemongrass, but Southern Indian cooking incorporates this particular herb often.
Western tastes often associate this with Thai curries, but that would not be entirely representative.
This is an absolutely delicious dish and lemongrass should never be underestimated.
https://www.bonappetit.com/recipe/grilled-butterflied-chicken-with-lemongrass-sauce
8 Lime Yoghurt Dip with BBQ Indian Style Prawns
Prawns (shrimp) are always a delicious option for Indian style BBQ kebabs.
If you add a lime yoghurt dip you might just be on to something.
https://www.sainsburysmagazine.co.uk/recipes/make-ahead/tandoori-prawn-mini-kebabs-with-lime-yogurt-dip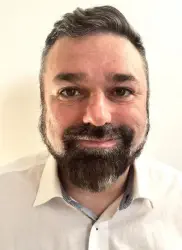 Latest posts by BBQ Smoker Grill Hub
(see all)