This easy Juicy Lucy burger recipe with homemade burger sauce is so tasty and straightforward to make.
Cook it on the BBQ grills or even in a hot pan.
Watch the whole process here on Instagram. If you tried it out and enjoyed it tag us or follow!
What is a Juicy Lucy?
A Juicy Lucy, also known as a stuffed burger, is a hamburger with cheese inside the meat patty rather than on top of it. It originated in the state of Minnesota.
Homemade Burger Sauce Recipe
1 cup mayonnaise
½ cup tomato ketchup
¼ cup Dijon mustard
1 teaspoon onion powder
1/2 teaspoon garlic powder
1 teaspoon Worchestershire Sauce
1 teaspoon chilli powder
Optional – a teaspoon of smoked paprika
How Do I Make a Juicy Lucy Burger at Home?
Here's a delicious and easy recipe for making Juicy Lucy burgers at home:
Ingredients:
1 pound ground beef
4 cheese slices (we used mature cheddar slices)
Salt and pepper, to taste
4 burger buns
Little Gem Lettuce, 1 Sliced Gherkin, Sliced Plum Tomatoes
Instructions:
Preheat your pan or BBQ grills to medium-high heat.
Divide the ground beef into 4 equal portions and shape each portion into a patty that is slightly larger than the bun (around the size of your palm)
Place a slice of cheese in the center of each patty and fold the edges of the patty over the cheese to enclose it. You should also use pinch the edges together to seal in the cheese. You may like to add more ground beef to the patty to help seal in the cheese and give you a slightly bigger burger (this is what we did in the video).
Sprinkle both sides of the stuffed patties with salt and pepper.
Grill or pan fry the patties for about 5-6 minutes per side, or until they are cooked to your desired level of doneness (we smashed our burgers with a burger press so they cooked faster).
In a separate pan or on the grill fry off 2 streaky bacon slices.
During the last minute of cooking, place the buns on the grill/pan to toast lightly.
Assemble the burgers by brushing the bottom bun with homemade burger sauce, putting the gherkins, tomato and lettuce on it, placing the cooked patty on the bottom bun and adding the streaky bacon and more burger sauce on the top. Cover with the top bun and serve immediately. Cut in half if desired – it's gonna get messy!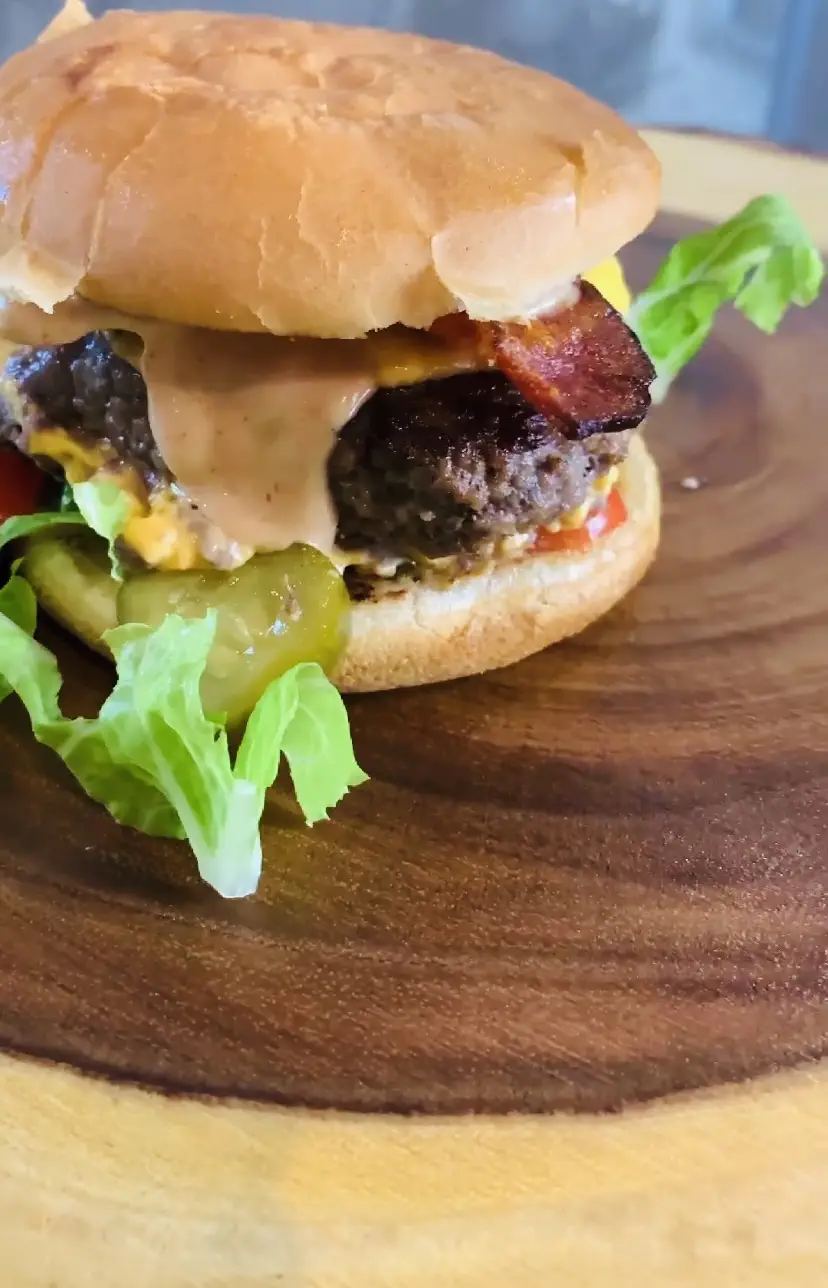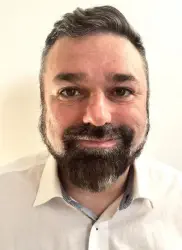 Latest posts by BBQ Smoker Grill Hub
(see all)