Having recently bought an Ooni Karu 12 and cooked a good few pizzas in it, we thought we'd write an honest review on it.
The Ooni Karu 12 is billed as a portable pizza oven that promises to deliver stone-baked pizza in just 60 seconds. With the option to use either wood or charcoal as fuel (or an optional gas burner), this oven is designed for outdoor cooking at high heat.
In this review article, we'll take an in-depth look at the Ooni Karu 12's design, performance, and ease of use to help you decide if it's the right pizza oven for you.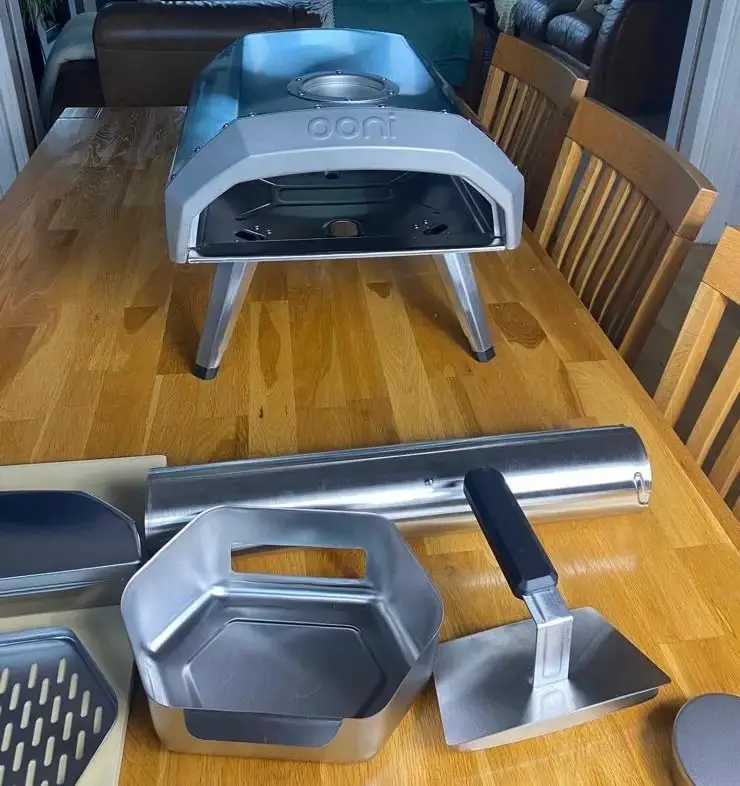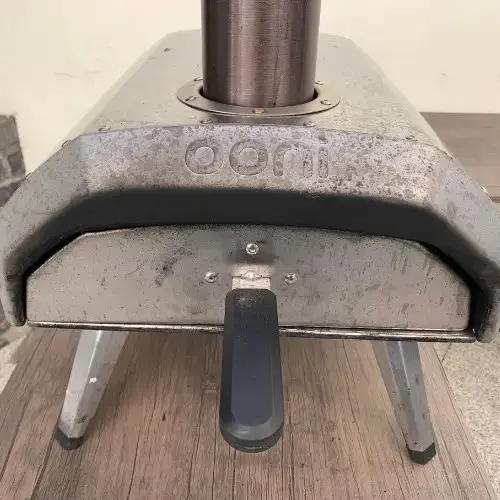 Ooni Karu 12 Design and Build Quality
We actually bought the oven with the optional gas attachment as a kind of insurance in case the wood wouldn't be enough to heat the oven to high enough temperatures.
It turned out that we didn't need the gas attachment because the design of the oven is impressive enough to retain the high temperatures required to cook pizza quickly.
The Ooni Karu 12 is built with a stainless steel body which is durable and efficient.
The oven is also insulated with ceramic fibre to help retain heat, and it comes with an extra thick baking stone and a patented flame keeper to ensure high heat even when it's cold outside.
The custom-designed fuel tray definitely helps to improve airflow and produce a powerful flame, plus it's fairly easy to clean.
In terms of portability, the Ooni Karu 12 is 12kg, making it fairly easy to transport to different locations. Many people will probably be happy to keep it in the back area of the house, but it's handy enough to have the option if you want to take it away with you.
The fact that it's fairly lightweight also makes it easy to store when not in use. Overall, the design and build quality of the Ooni Karu 12 are impressive, and the oven feels sturdy and well-made.
Ooni Karu 12 Specifications
Fuel: Wood / Charcoal (Optional Gas Burner available)
Heat up time: 10-15+ minutes (400°C)
Cooking time: 60 seconds
Capacity: 1x pizza
Weight: 12kg
Karu 12 Features
Stone baked pizza in 60 seconds
Option to use wood or charcoal as fuel
Custom-designed fuel tray for improved airflow and powerful flame
Fully portable and lightweight at only 12kg
Stainless steel body with ceramic fiber insulation
Extra thick baking stone and patented flame keeper for optimal temperature.
Does the Ooni Karu 12 Really Cook Pizza in 60 Seconds?
Provided you allow about 15 minutes for the stone to heat up, it is possible to cook your pizza in around a minute. The stone is what cooks the base of your pizza so it needs be hot enough or your pizza may not be cooked the whole way through.
You have to allow for other considerations such as the size of the pizza. We definitely wouldn't recommend cooking large pizzas – 10-12″ pizzas are much more likely to cook evenly the whole way through in a minute. The Ooni Karu 16 can cook up to 16″ pizzas but it will cost you £400 ($491) extra.
It does take some practice to get your toppings and cheese cooked the way you like them at the same time as the base. Bear in mind that the back of the oven near the flame is much hotter and the front of the oven is also cooler.
We like to aim for the centre of the oven and keep the pizza moving around to cook it evenly. If you put it too far back there's always the chance your crust will catch fire.
As a useful point of comparison it's worth looking at the other options in the Ooni Karu range so you can see what's right for you, your budget and your cooking needs.
Comparing the Ooni Karu 12 & Karu 12G
The Ooni Karu 12G is marketed as the world's most advanced portable pizza oven, with a borosilicate glass door and ClearView™ technology that prevent soot and ash buildup while allowing you to keep an eye on your pizza without releasing heat.
Like the Karu 12, the 12G also offers the option to use wood or charcoal for a traditional wood-fired experience, or attach a gas burner (sold separately) that uses over 36% less fuel than previous models. However, the Karu 12G can reach a maximum temperature of 500°C/950°F, which is a good bit higher than the Karu 12's maximum temperature of 400°C.
The Karu 12G can also cook pizzas in just 60 seconds, similar to the Karu 12. In addition, the Karu 12G reaches an ideal baking temperature of 450°C/850°F up to 29% faster, in as little as 15 minutes. The Karu 12G also features an integrated thermometer for temperature monitoring and a SureGrab™ door handle that stays cool to the touch so you don't burn yourself.
The Karu 12G can cook 12-inch pizzas and more on the thick 15mm cordierite baking stone, just like the Karu 12. Unlike the Karu 16 it is still portable but it has still has the power of the Karu 16.
However, with these added features, the Karu 12G comes with a higher price tag compared to the Karu 12. It will cost you around £379 compared to £299 for the Karu 12.
Comparing the Ooni Karu 12 & Karu 16
The Ooni Karu 16 has multiple fuel options for maximum cooking versatility, just like the Karu 12 and 12G, allowing you to cook with wood, charcoal, or gas (similarly with the Gas Burner sold separately).
However, the Karu 16 can reach a higher temperature of 500°C (950°F) in just 15 minutes, compared to the Karu 12 which can reach up to 400°C in 10-15+ minutes. The Karu 16 also has a new hinged oven door design with ViewFlame™ technology to boost visibility, which is not available in the Karu 12.
The mounted digital thermometer included in the Karu 16 displays the internal ambient oven temperature, which is also a feature not available in the Karu 12 or 12G. In all honesty it's easy enough just to use a Infrared digital thermometer which isn't expensive.
The Karu 16 has a larger cooking area that fits up to 16-inch pizzas and other substantial cooks, compared to the Karu 12 which only has a capacity for one pizza.
However, with these added features, the Karu 16 comes with a higher price tag, costing £400 ($491) more than the Karu 12 and £320 ($393) than the Karu 12G.
Conclusion
Overall we think that 400C (752F) is probably going to be hot enough for most people's needs. If you need a pizza that goes up to 500C (932F) and you are happy to pay an extra £80 for the Karu 12G, then that's worth considering too.
We think that the Ooni Karu 12 is at an affordable price point and great value for money. If you want to cook more than pizza at a time it won't work for you, but when it only takes a minute or so to cook your pizza that may not ultimately matter.
Setting Up the Ooni Karu 12
Watch this short video we did on Instagram to see the oven being set up for its first cook.
Related Article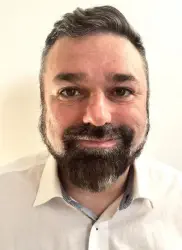 Latest posts by BBQ Smoker Grill Hub
(see all)