If you enjoy a fall off the bone texture to your ribs then this Pit Boss ribs recipe 321 method article will be a great fit for you.
Smoking ribs using the 321 method on your Pit Boss grill is straightforward and well suited to beginners, and it produces a lovely fall off the bone texture.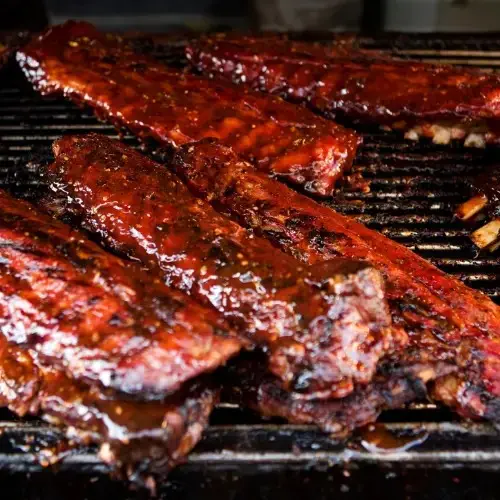 Pit Boss Ribs Recipe 321 Method
Fall Off The Bone Ribs on Pit Boss
Not everyone likes a fall off the bone texture to their ribs, but if you do the 321 method of smoking ribs is a great approach. Some folks prefer a firm bite to their ribs and this requires a shorter smoke time than the 321 method.
If you like a firm bite to your ribs be sure to have a look at our Competition Style Smoked BBQ Ribs article, smoked at a higher heat and done in a little over 3 hours.
Pit Boss Baby Back Ribs 2-2-1
If you are smoking Baby Back Ribs (which are smaller and less fatty than spare ribs) on your Pit Boss Pellet Grill it's worth considering the 2-2-1 approach.
This involves smoking your pork ribs at 225F or 107C for 2 hours, then wrapping them tightly in foil, adding liquid e.g. butter and smoking for another 2 hours, before finally smoking the ribs for 1 more hour unwrapped and brushed with sauce.
Pit Boss Ribs 3 Hours
If you want to smoke ribs on your Pit Boss in around 3 hours you will need to raise the temperature in your smoker to 300F or 149C. Smoke the ribs for around 2 hours and then wrap them tightly in foil along with a little liquid e.g. butter.
Put the wrapped ribs back in the smoker for around 45 minutes or so until they reach a final temperature of 203-205F or 95-96C. YOu can optionally smoke them for another 10 minutes or so unwrapped and brushed with BBQ sauce.
Bear in mind that they will have a firm bite in the middle of the rib which suits Competition Style BBQ but not people who like a fall off the bone texture.
What Temperature do you Smoke Ribs at Pit Boss 321?
The process of smoking ribs on the Pit Boss using the 321 method is as follows:
3 hours smoking time at 225F or 107C
Remove the ribs and rib tightly in foil adding a little liquid e.g. oil or butter
Smoke the ribs wrapped for 2 hours
Remove ribs from the wrap and smoke for a final hour brushed with BBQ sauce of choice
Pit Boss Vertical Smoker Ribs
Try this step by step video to help you cook Pit Boss Smoker Ribs to perfection. A Pit Boss Vertical Smoker is perfectly set up for smoking ribs low and slow, keeping an even distribution of smoke circulating around the smoker from smoking wooden chips just below your food in the bottom of hte smoker.
3-2-1 Ribs Pellet Grill
The approach for smoking 3-2-1 method ribs on your pellet grill is as follows:
Smoke the ribs for 3 hours unwrapped at 225F or 107C
Wrap the ribs tightly in foil adding a little liquid (such as butter or apple juice)
Place the ribs back in the smoker for 2 hours at the same temperature
Remove te ribs from the wrap, sauce them and cook for a final hour in the smoker
Related Articles
If you enjoyed this Pit Boss ribs recipe 321 method article please let us know in the somments below or tag us on Instagram @bbqgrillshub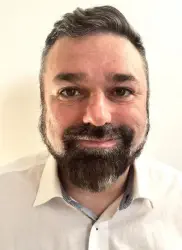 Latest posts by BBQ Smoker Grill Hub
(see all)