In this Pit Boss smoked turkey breast recipes article we'll give you plenty of tips on how to smoke turkey breast on a pellet grill, as well as plenty of ideas and tips.
If you don't have a Pit Boss pellet grill then obviously you can use whatever brand of pellet smoker you have, or also cook your turkey in a stick burner, offset smoker or drum smoker.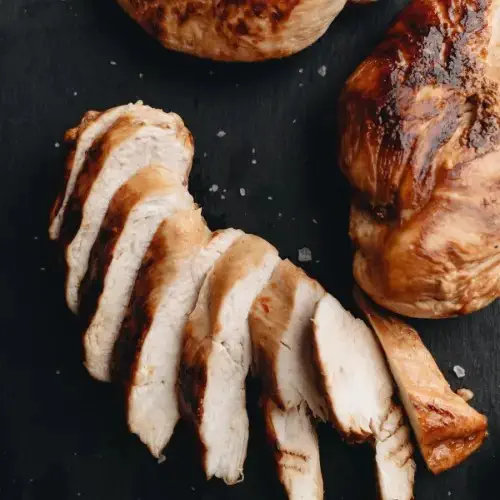 How to Smoke Pit Boss Smoked Turkey Breast
Pit Boss Smoked Turkey Breast Brine Recipe
Brining is always an optional step, but it is good insurance against your turkey drying out in the smoker. It can also help to infuse flavour.
Ingredients
3/4 cup of salt
1 cup of sugar
Cold Water to Cover the Turkey
1 Whole Stick of Cinnamon
3-4 Whole Cloves
4 Peeled Whole Garlic Cloves
A Tablespoon of Black Peppercorns
A Handful of Rosemary Leaves & Thyme sprigs
3-4 Bay Leaves
A Whole Lemon Cut in Two
A Whole Orange Cut in Two
Place the turkey breast in a large ziplock bag or other container, add enough cold water to just cover the bird along with the other ingredients. If your turkey breast is a particularly large one you could use a water cooler for brining.
Place in the fridge for up to 24 hours or overnight.
Wash the brine off before smoking in your Pit Boss smoker.
Smoked Turkey Dry Brine
If you don't want to brine your turkey in a water based solution you alos have the option of dry brining it overnight in the fridge for extra flavour. Simply cover the turkey in your BBQ seasoning of choice (under the skin and cavity as well as on the outside) and leave in the fridge for up to 24 hours or overnight the day before smoking.
Homemade Dry Rub For Smoked Turkey Breast
If you would rather not use a store bought BBQ rub here is a recipe for a homemade BBQ rub that works well for poultry.
1 tablespoon of coarse salt
1 tablespoon of brown sugar
1 teaspoon of paprika
1 teaspoon of black pepper
1 1/2 teaspoons of dried thyme
1 1/2 teaspoons of dried rosemary
1 teaspoon of dried sage
1/2 teaspoon of garlic powder
1/2 teaspoon of onion powder
Mix all the ingredients together in a bowl until completely combined.
Turkey Breast On a Pit Boss Pellet Grill
Fill the hopper of your Pit Boss pellet grill with your wood of choice and preheat to 275F or 135C (alternatively fill your offset smoker with charcoal and wood of choice)
Place your seasoned turkey directly on the grill grates and close the lid
Smoke for around 3 hours or so until the internal temperature of the turkey reaches 165F or 74C (due to carry over cooking the internal temperature will continue to rise until it reaches a safe 165F or 74C) – take the reading in the breast because the darker meat of the thighs cooks quicker and will be at a higher temperature
After around 45 minutes of smoking baste the turkey with a little butter or spritz with apple cider vinegar – repeat this about an hour later (around 2 times during the smoke)
Rest the turkey in foil for around 15-20 minutes to allow the juices to redistribute across the meat
Carve the smoked turkey into thin slices and enjoy with all the trimmings!
How Long to Cook Turkey on Pit Boss Pellet Grill?
If you smoke cook turkey on your Pit Boss pellet grill at 225F (107C) it will take somewhere between 4-6 hours, depending on the size of your turkey. Most importantly you need to smoke your turkey until the internal temperature registers at least 165F or 74C to be safe to eat.
Take the reading away from any bones and at the thickest part of the meat to be sure.
Alternatively raise the temperature in your pellet grill to 275F (135C) and you will be able to smoke a whole turkey in 3 hours and turkey breast in around 2 hours.
Smoked Split Turkey Breast
Sometimes turkey breasts are sold in halves and split. If you want to smoke a halved turkey breast it will take around 2 hours at 225F or 107C.
Smoked Turkey Breast Mayonnaise
Why Do You Put Mayonnaise on a Turkey?
You put mayonnaise on a turkey to give your dry rub something to stick to, as well as to baste the bird during cooking which helps the skin crisp up and stop the turkey becoming too dry. Like other binders, such as mustard you won't really taste it, so it does its job without affecting the final flavour.
Can You use Mayo as a Binder on a Smoked Turkey?
Mayo can be used as binder for smoked turkey giving your BBQ rub something to stick to. It also helps to baste the bird during the smoking process, allowing for a crispier skin and stopping the turkey from drying out in the smoker.
Pit Boss Recipes
For Pit Boss recipes and ideas other than turkey, you could try our article below.
Smoked Wild Turkey Breast
Wild turkeys are much more active than domestic ones, so the meat has a tendency to be a little tougher and slightly chewier. Make sure that you baste a wild turkey properly to get best results. You might also want to consider brining it in advance for best results.
Traeger have a great recipe for smoked wild turkey breast.
It's also worth considering the smoked turkey breast recipe that Pit Boss have on their site.
You smoke your turkey breast for aorund 4 hours in your pellet grill and then glaze it with a delicious, sweet glaze made from maple syrup, butter, orange juice and bourbon.
The recipe suggests you use Pit Boss All Purpose GSP Rub but you can of course use your own homemade seasonings or another bought rub if you like.
You might also enjoy our Pit Boss smoked turkey legs recipe.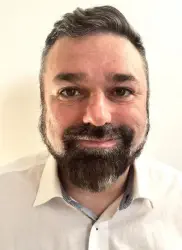 Latest posts by BBQ Smoker Grill Hub
(see all)