Smoked bone marrow is also rightly known as meat butter, or 'butter of the gods.' It's delicious, buttery, beefy and wonderfully spreadable, making it perfect for serving on sourdough toast or crusty bread.
Smoking the bones slow and low at 300F imparts even more flavour again through the wood and charcoal smoke in your pellet grill or other BBQ smoker.
Smoked bone is a fantastic appetiser or BBQ side dish that will absolutely wow your guests, as well as one of the best meats for smoking that you should try at least once.
Smoked Bone Marrow (Meat Butter) Recipe – Beef Butter BBQ Style
You will need:
Beef Leg Bones Cleaned and Scraped of Meat on the Outside
Wood of your choice – hickory for a bolder taste or fruit woods like apple or cherry for a milder smoke taste
A Disposable Aluminium Tray
Pellet Smoker or other BBQ Smoker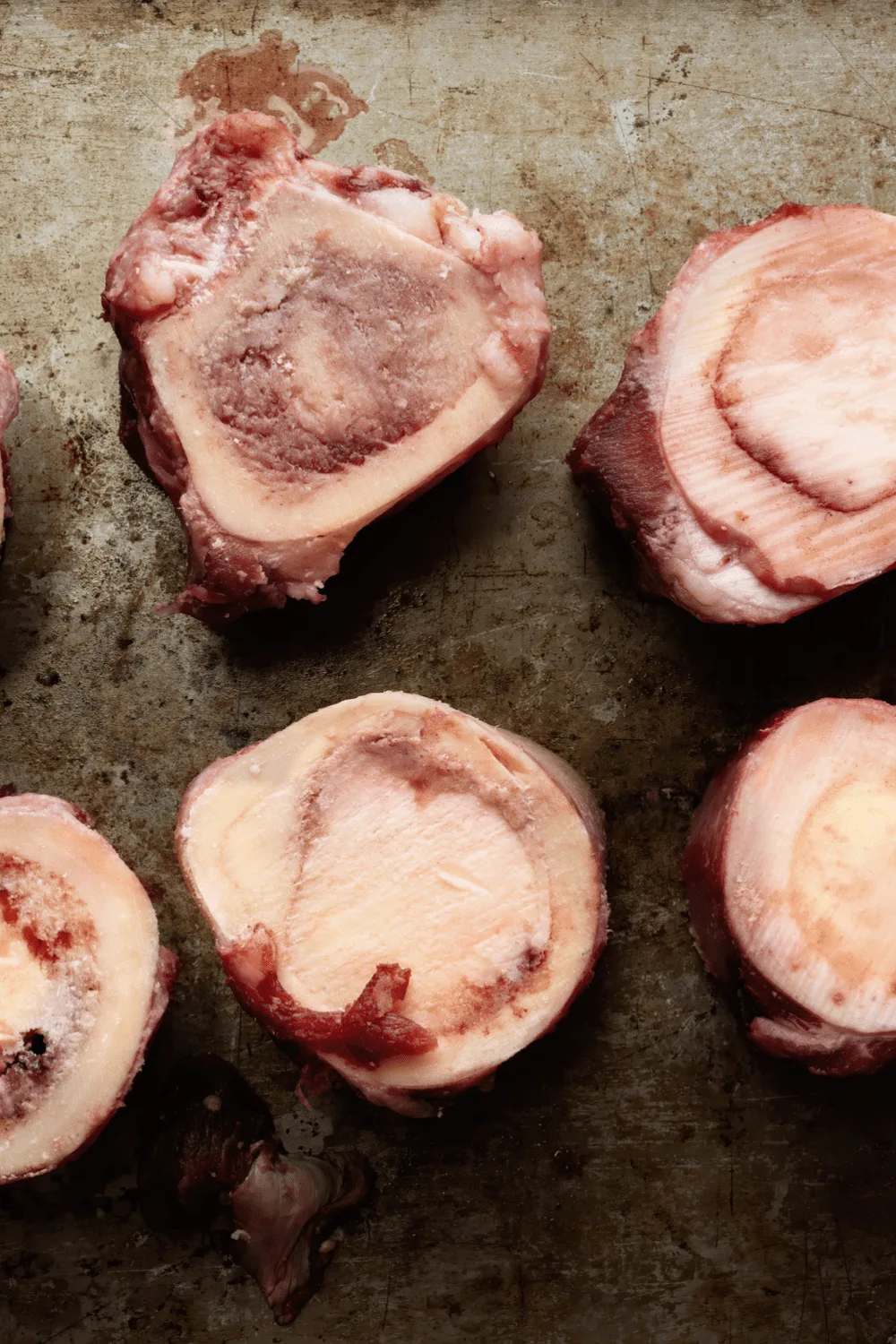 You'll probably need to go to the butchers to get beef bones – leg bones, knuckles and joints are usually best for bone marrow but you will have to ask to see what beef bones are available.
The bones should cleaned on the outside so they are smooth. Try to get beef bones that have as much marrow inside as possible. See the above picture to help.
How to Smoke Bone Marrow
Add the wood of choice to your smoker hopper, place it on smoke setting and get the temperature up to 300F
Place the bones in a disposable aluminium tray and put the tray onto the grills over indirect heat & pull the lid down
Smoke the bones for around 45 minutes until the internal temperature of the marrow is 145F or 63C
Remove the bones from the grills and allow them to cool a little
Use a thin butter knife to scrape out the marrow and spread it onto your breads
Smoked Bone Marrow Aioli
You can mix your scraped, smoked bone marrow with the following ingredients to make a delicious aioli:
Scraped Marrow from 8 Beef Bones
1 Whole Peeled Garlic Clove
3 Egg Yolks
1 Tablespoon Fresh Lemon Juice
1 Tablespoon Dijon Mustard
300 ml Olive Oil Slowly Trickled into the Blender
Salt and Pepper To Taste
Add all the ingredients (except the Olive Oil) to a blender or food processor and blend to a smooth paste. Slowly trickle in the Olive Oil as the mixture is blending until you have you have a pale creamy consistency like mayonnaise.
Alternatively you can whisk the ingredients by hand in a bowl, again slowly trickling in the oil until the aioli reaches the consistency of mayonnaise and is smooth and creamy. You will have to mince the garlic first so that it combines properly with the egg yolks and oil.
Smoked Bone Marrow Butter
Once you have scraped the marrow from your smoked bones you can make a delicious smoked bone marrow butter.
Ingredients
Marrow from 8 Smoked Beef Bones
1 Cup of Butter
1/2 Teaspoon of Fine Sea Salt
1 Peeled & Minced Garlic Clove
A Teaspoon of Chopped Fresh Rosemary Leaves
Simply add these ingredients together in a bowl and mix to combine.
Roll the bone marrow butter into a cigar shape inside some clingfilm and place in the fridge. Use it on steak, chicken, pork or add to pasta or risottos for extra flavour.
Smoked Beef Bone Broth
Bone broth is actually very healthy as it is full of vitamins, minerals and proteins. Bone broth contains magnesium, calcium, potassium, and phosphorus and it has anti-inflammatory effects as well as helping to heal bones and joints. It is particularly good for people who suffer with IBS (irritable bowel syndrome) and can help with IBS flare ups because of its anti-inflammatory properties.
Simply add your smoked bones to a stockpot along with bay leaves, black peppercorns, carrots, onions and cover with water. For best results simmer the broth for a few hours to really let the flavours infuse.
This broth can be used for ramen noodle dishes, soups, indian curries, stews, sauces, risottos and gravy.
If you need a recipe for bone broth try here:
https://theforkedspoon.com/bone-broth-recipe/
What is Smoked Bone Marrow?
Marrow is the soft tissue inside bones, and when you smoke the bones you are slowly cooking the marrow and adding extra flavours of charcoal and wood to make it even more delicious.
How Long to Smoke Bone Marrow?
At 300F it will take around 40-45 minutes to smoke bone marrow. It's a short and straightforward smoke.
Is Eating Bone Marrow Healthy?
Bone marrow is very healthy – especially for your bones and joints. It also has anti-inflammatory properties and is great for gut health. Bone marrow contains a lot of collagen which helps your bones and skin, and it also contains plenty of glucosamine which helps with joint pain and inflammation.
Smoked Bone Marrow Sauce
You can also make a delicious sauce for steak or other meats and vegetables from smoked bones. Leave the bone marrow in the bones for maximum flavour.
Ingredients
8 whole peeled garlic cloves
1 shallot peeled and finely chopped
8 whole smoked beef bones
10 chopped chestnut mushrooms
150ml of port or a glass of red wine
2 bay leaves
1 sprig of fresh thyme
a splash of red wine vinegar
enough water to cover the bones
fine sea salt & freshly ground black pepper
Add the onions, mushroom and herbs to a large stockpot or pan along with oil/butter on a medium heat. Fry for 10 minutes or so until the onion is translucent and soft. Add the remaining ingredients, bring to the boil and then gently simmer for at least an hour – the longer the better.
Strain the sauce through a sieve.
Optional – add a tablespoon of sour cream at the end.
If you enjoyed this recipe on smoked bone marrow you might also enjoy our 'Top 10 Best Meats for Smoking,' article too.
Or our Smoked Beef Riblets Recipe.
You might also find our article on compound butters for steak useful.
Yum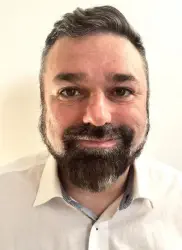 Latest posts by BBQ Smoker Grill Hub
(see all)