Smoking a turkey for Thanksgiving is a really fantastic way to celebrate the holiday and enhance the flavour of your turkey. In this ultimate guide to smoking a turkey we will explore where and when to buy a turkey for Thanksgiving, how to smoke a Thanksgiving turkey and what to serve with it.

Smoking a Turkey for Thanksgiving Ultimate Guide
Once you try smoking your turkey instead of roasting it, you open up a world of flavours and possibilities for you and your guests. Roasted turkey is already delicious, but turkey smoked slow and low with a crispy outer layer keeping all those juices in there is simply next level eating.
We are going to smoke this beautiful bird low and slow at 225F until we reach an internal temperature of 165F at the thickest part of the thigh meat. We are also going to cover the turkey in a delicious tried and tested homemade rub, and stuff the cavity with homemade stuffing, herbs and fruit.
We'll also give some suggestions for Thanksgiving side dishes, and link out to helpful resources elsewhere.
Where to Buy Turkey for Thanksgiving
These days ordering your turkey in advance online is a great way to go. Suppliers such as Porter Road have some great deals to set you up for Thanksgiving and beyond.
When to Buy Turkey for Thanksgiving
You can actually buy frozen whole turkeys from many stores around the end of summertime – late August or so. Once you have your frozen turkey ready for Thanksgiving or Christmas, you can relax and not worry about missing out. It's likely to be more expensive the closer you get to the holiday, as demand increases.
If you want a fresh turkey order it in advance from your butchers and pick it up 2-3 days before Thanksgiving.
3/4 cup of salt
1 cup of sugar
Cold Water to Cover the Turkey
3-4 Peeled Whole Garlic Cloves
A Tablespoon of Black Peppercorns
A Handful of Rosemary or Thyme sprigs
A Whole Lemon Cut in Two
Place your turkey in the brine solution with all the ingredients and enough water to cover the whole turkey. If your turkey is particularly large you may need to place it in a coolbox with the brine. Otherwise a medium sized container will do.
Marinate overnight the day before Thankgiving or Christmas.
Stuffing For Turkey Recipe
12 cups of sourdough breadcrumbs or panko breadcrumbs
500g pork mince/ground pork
1 cup of butter
2 large onions peeled and finely chopped
6 peeled and finely chopped garlic cloves
coarse salt and pepper to taste
3 tablespoons of finely chopped fresh sage
3 tablespoons of finely chopped fresh parsley
3 tablespoons of finely chopped fresh rosemary – leaves picked
2 and a half cups of chicken or vegetable stock
2 large eggs
Saute the onions over a medium high heat in a pan with Olive oil along with the mince until the onions are translucent and have gone a little soft, and the mince has browned. Add the rest of the ingredients and mix to combine until the stuffing begins to come together and the meat is cooked through. Set aside and allow to cool.
Roll your stuffing into golf ball sized balls.
We are going to place around half of the balls inside the turkey to take on the smoke flavours. The other half of the stuffing balls will be placed into a tray and put inside in the smoker too.
Dry Rub for Smoked Turkey
1 tablespoon onion powder 
1 tablespoon garlic of smoked paprika
3 tablespoons of light brown sugar
2 tablespoons of finely ground sea salt
2 tablespoons freshly ground black pepper
1 tablespoon of ground cumin
1 tablespoon of chilli powder (leave this out if you don't like heat)
Mix together all the ingredients and use a whisk to make sure they are well combined and the rub doesn't have any lumps.
How to Smoke Thanksgiving or Christmas Turkey
Remove your turkey from the brine and pat dry – you can discard the brine
Prepare the rub and then dust liberally all over the turkey – top, back, sides and cavity
Place half your stuffing balls inside the cavity of the turkey along with an cored and halved apple, a good splash of apple juice, and a large sprig of rosemary or thyme
For extra flavour & tenderness place 4-5 strips of smoky streaky bacon on top of your turkey
Make sure your BBQ smoker is up to 225F – add the wood of your choice – we like apple wood but cherry wood, hickory or pecan are all good options too
Put your stuffed turkey onto the grills over indirect heat and close the lid
Smoke the turkey until it comes up to an internal temperature of 165F at the thickest part of the thigh meat (depending on the size of your turkey this could be 6-10 hours
Spritz regularly with apple cider vinegar, butter, cider, oil or a mixture of these to keep it moist
Rest for 20-30 minutes to allow the meat juices to redistribute throughout the turkey
Slice thinly and serve your delicious smoked turkey to your amazed guests
BBQ Cranberry Sauce
For a twist on traditional Cranberry Sauce, try this sweet and slightly spicy BBQ Cranberry Sauce.
6 cups of fresh cranberries (smoked if desired)
1 and a half cups of water
1 tablespoon of yellow mustard
1 brown onion peeled and finely chopped
1 cup of light brown sugar
⅔ cup of apple cider vinegar
⅔ cup of quality ketchup
2 cloves of garlic peeled and finely chopped
2 tablespoons of peeled freshly chopped ginger
Coarse salt and freshly ground black pepper to taste
To make this BBQ Cranberry sauce even better smoke the cranberries first in a disposable aluminium tray for around an hour at 225F to infuse more flavour into them.
Add all the ingredients to a medium hot pan and bring to the boil for about 10 minutes until the cranberries have started to burst. Now simmer for another 15-20 minutes until the ingredients have combined.
Puree in a blender if you like a smooth sauce.
Pit Boss have a great recipe for smoked turkey which involves using a brining kit and some of their great seasonings. Click the link for a great Pit Boss smoked turkey recipe.
What to Serve with Smoker Thanksgiving Turkey
BBQ Cranberry Sauce
Buttery Mashed Potatoes
Roast Potatoes
Green Beans
Maple Sauce Glazed Carrots
Cauliflower Cheese
Mashed Sweet Potatoes
Smoked Stuffing
Thanksgiving Recipes Green Beans
For a fantastic Thanksgiving side recipe try this one for green beans:
1 tbsp olive oil
3/4 cup or finely chopped red onion
2 tbsp of finely sliced fresh garlic
1 lb of fresh green beans
fresh thyme leaves picked and finely chopped
splash of red wine vinegar 
salt and pepper to taste
Cook the onions over a medium hot pan until soft and then add the garlic for minute. Now add the rest of the ingredients (except the vinegar and cook down for 5-10 minutes. Lastly add a splash of red wine vinegar and remove from the heat.
How to Keep Turkey Moist while Smoking
Using an overnight brine is the best way to make sure you don't get dry turkey. You can also spritz the bird with apple cider vinegar, butter or water if you are concerned the turkey isn't moist enough during the smoke.
Smoking meat produces a crispy bark around it, helping to seal moisture in while keeping a tasty crust on the outside. Just make sure you don't overcook the meat and you should be fine.
It will depend on how big the turkey is – factor in 30 minutes of smoking time per pound of meat. A 12 pound turkey will take 6-8 hours and a large 20 pound turkey could take up to 10-12 hours to cook.
At a consistent heat of 225°F it will take between a medium sized turkey around 6-8 hours, but it's the internal temperature of the meat that matters more than timings. If the turkey registers an internal temperature of 165°F at the thickest part of the the thigh meat, it is done.
How Long to Smoke a Turkey at 250F?
At 250F it will take 25 minutes per pound of meat, so a 12 pound turkey will take around 5 hours to smoke and a large 20 pound turkey will take around 8 1/2 hours to smoke.
How Long to Smoke a Turkey at 275F?
At 275F you need to factor in around 20 minutes per pound of meat. This means that a 12 pound turkey will take around 4 hours, and large 20 pound turkey will take around 6 3/4 hours. Always cook to target internal temperature not to times which vary according to the environmental conditions each time you smoke.
Can I Smoke a Frozen Turkey?
It isn't recommended because the cold turkey will reduce the temperature in the smoker environment, and take much longer to smoke overall. Save yourself the hassle and leave the turkey to thaw out the night before! A big bird like a turkey will take long enough as is without adding extra unnecessary time to the cooking process.
If you enjoyed this article you might also like our post 'Smoker Recipe for Turkey.'
Yum
tes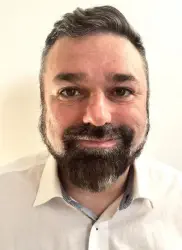 Latest posts by BBQ Smoker Grill Hub
(see all)