Here are our favourite smoked pumpkin recipes for Thanksgiving and Halloween.
Smoking a pumpkin is super easy, fun and it really packs some wonderful flavours into this versatile vegetable.
Smoked Pumpkin Recipes for Thanksgiving & Halloween
Smoked Pumpkin
Smoking a pumpkin couldn't be easier!
Get a small-medium pumpkin which is meant for pumpkin pie (carving pumpkins are too large and not sweet enough)
Cut the stalk off and cut your pumpkin in two.
Place the pumpkin over indirect heat in your BBQ smoker for around 2 hours at 250F.
Remove the pumpkin halves and scoop out the middle of the pumpkin, making sure to keep the smoked pumpkin seeds for a tasty snack later. The skin will have melted making it much easier to scoop out the flesh.
You will need to blend around a cup of your smoked pumpkin flesh for most of these recipes.
Now you are ready to try out a series of different smoked pumpkin recipes.
This recipe for smoked pumpkin mac and cheese with gruyere cheese and sage is super tasty and sophisticated flavourwise, while being easy to make.
The recipe suggests using canned pumpkin puree which you will very easily be able to make by blending 1 cup of your smoked pumpkin. Using smoked gruyere and sage perfectly complements the smoked pumpkin taste in this wonderful Thanksgiving side dish.
Smoked Pumpkin Pie
Take a great pumpkin pie to a whole new level by using smoked pumpkin blended to a puree in the food processor. You'll need around 2 cups of your smoked pumpkin puree rather than the suggested canned pumpkin (which isn't anywhere near as good as smoked pumpkin).
Get creative and go your own way!
Another fantastic adaption for smoked pumpkin is smoked pumpkin soup. It simply takes a good soup recipe to new heights. You can obviously use whatever BBQ smoker you have to grill your pumpkin. The smoky flavour of pumpkin potentially encapsulates what Halloween and Thanksgiving recipes are all about.
This lovely fall recipe can be spread on pancakes, breads, English muffins, crepes and granola – the list is endless and wonderfully tasty.
Use the smoked pumpkin flesh you have made, and blend it with seasonal Thanksgiving spices for breakfast dishes, side dishes and even special dinner recipes (think the butter under the skin of your Thanksgiving turkey. An outstandlingly delicious holiday spread for sure.
Why not avoid paying premium prices for pumpkin spiced lattes at Starbucks? You really can recreate them at home for a fraction of the price, and a much fresher taste.
Keep your all powerful smoked pumpkin puree on hand to really spice up your fall life.
Ever thought about substituting carrot cake for pumpkin cake? It really is worth the effort, especially if you already have smoked pumpkin puree instead of grated pumpkin as the recipe suggests. This is a real knockout for a Thanksgiving or Halloween dessert.
An absolutely delicious fall recipe, and an actually super tasty Fall alternative to banana or nut based bread. Using your smoked pumpkin puree will add so much to this lip-smackingly brilliant bread.
Use your smoked pumpkin puree to make lovely light muffins.
 1 & 2/3 cups of all-purpose flour
 1 teaspoon of baking soda
 1 & 1/4 teaspoons of ground cinnamon
 1/2 teaspoons of ground ginger
 1/4 teaspoon of freshly grated nutmeg
 1/2 teaspoonof fine sea salt
 2 large eggs
 3/4 cups of granulated sugar
 1/2 cup or 100g light brown sugar
 1/2 cup or 120ml of canola oil
 1 and 1/4 cups or 285 grams of smoked pumpkin puree
 1/4 cup or 60ml milk
For a really great pumpkin risotto please check out this recipe. Again, rather than the recommended pumpkin addition, add your awesome smoked pumpkin puree for best results. Your guests will thank you for it!
This mouthwatering recipe for Pumpkin and Sage Ravioli is the business. To make it next level add smoked pumpkin puree rather than the suggested pumpkin addition. Pure class!
Pumpkin Hummus Recipe
You really have to try this magnificent pumpkin recipe – it works so well with so many different sides. It's spicy, garlicky, smoky and satisying.
1 can chickpeas
1 cup smoked pumpkin puree
1 teaspoon light brown sugar
½ teaspoon of chilli powder
½ teaspoon of ground cumin
1 tablespoon of extra virgin olive oil
2 tablespoons of tahini paste
2 tablespoons of fresh lemon juice
3 cloves of peeled and finely sliced garlic
Honestly, this is one of the more unique and unexpected sauces for pumpkin recipes. It will liven up so many Halloween and Thanksiving Recipes.
Use your smoked pumpkin to add amazing flavour to any BBQ sauce. Please have a look at this BBQ sauce – it's an inspiring, tasty and seasonal sauce.
f you enjoyed this article try our article on Smoking a Turkey for Thanksgiving.
Yum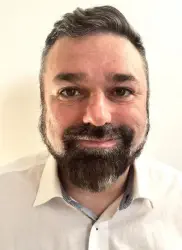 Latest posts by BBQ Smoker Grill Hub
(see all)