Please enjoy our top 10 best Thanksgiving turkey recipes and ideas, and try them out this Thanksgiving.
Top 10 Best Thanksgiving Turkey Recipes
Brining your Thanksgiving turkey overnight is a great way to make sure you get a moist, tender and flavoursome result. If your turkey is particularly large you may need to use a coolbox to submerge it in the brine solution. For best results brine overnight, but leave it in the fridge for at least 4 hours.
Turkey Brine Ingredients
3/4 cup of salt
1 cup of sugar
Enough Cold Water to Cover the Turkey
3-4 Peeled Whole Garlic Cloves
A Tablespoon of Black Peppercorns
A Handful of Rosemary or Thyme sprigs
A Whole Lemon Cut in Two
Another fantastic way to make sure your smoked turkey is full of juicy flavour is to use beer along with the water for the brine. The sweet, dark brown ale in this recipe goes really well with turkey.
One 12-16 lb turkey
10 cups water
1 1/2 cups coarse salt
Freshly cracked black pepper
1/4 cup of whole allspice berries
1 tablespoon of whole cloves
2 bay leaves
4 sprigs of thyme
4 sprigs of rosemary
2 sprigs of sage
1 large peeled and quartered onion
5 1/2 cups (44 fl oz) brown ale (e.g. Newcastle Brown Ale)
2 cups of ice
1/4 cup of olive oil
Again you will need a large container to submerge the turkey in the beer brine e.g. coolbox or stockpot, or a large ziplock bag.
Once you have tasted smoked turkey, you may never want to go back to cooking it any other way. The charcoal, wood smoke flavours along with the tender, juicy meat just have to be experienced rather than read about. Smoked turkey is simply astonishingly good.
Please try out our 'Smoking a Turkey for Thankgiving Ultimate Guide.' You won't be disappointed!
In fact you will probably have more Thanksgiving food ideas than you need.
Smoked Turkey Brine
3/4 cup of salt
1 cup of sugar
Cold Water to Cover the Turkey
3-4 Peeled Whole Garlic Cloves
A Tablespoon of Black Peppercorns
A Handful of Rosemary or Thyme sprigs
A Whole Lemon Cut in Two
How to Smoke a Thanksgiving Turkey Method
Remove your turkey from the brine and pat dry – you can discard the brine
Prepare the rub and then dust liberally all over the turkey – top, back, sides and cavity
Place half your stuffing balls inside the cavity of the turkey along with an cored and halved apple, a good splash of apple juice, and a large sprig of rosemary or thyme
For extra flavour & tenderness place 4-5 strips of smoky streaky bacon on top of your turkey
Make sure your BBQ smoker is up to 225F – add the wood of your choice – we like apple wood but cherry wood, hickory or pecan are all good options too
Put your stuffed turkey onto the grills over indirect heat and close the lid
Smoke the turkey until it comes up to an internal temperature of 165F at the thickest part of the thigh meat (depending on the size of your turkey this could be 6-10 hours
Spritz regularly with apple cider vinegar, butter, cider, oil or a mixture of these to keep it moist
Rest for 20-30 minutes to allow the meat juices to redistribute throughout the turkey
Slice thinly and serve your delicious smoked turkey to your amazed guests
Depending on your guests, and the time you have to invest you might prefer to smoke a turkey breast rather than a whole turkey. This informative and helpful article from Sip Bite Go should give you plenty of smoking ideas for turkey.
Turkey Breast Ingredients
Turkey breast, boneless or bone-in
Butter, melted
Turkey Dry Rub
Onion powder
Garlic powder
Dried rosemary
Dried thyme
Dried sage
Smoked Paprika
Chilli flakes
Coarse Salt & black pepper
These smoked turkey legs taste even better than the ones you get at Disneyland, and they will cost you a fraction of the price to make at home.
This great recipe takes you through how to brine your turkey legs in a mixture of water, salt, brown sugar, bay leaves, cloves, mustard seeds, and peppercorns, and then smoke the legs the next day covered in a delicious dry rub.
INGREDIENTS for Smoked Turkey Legs
6 raw rough 1 pound each turkey drumsticks
BRINE For Turkey Legs
7 cups water
1/3 cup of coarse salt
3/4 cup of brown sugar
6 bay leaves
4 cloves
1 tsp mustard seeds
1 tsp peppercorns
7 cups of ice cubes
DRY RUB for Turkey Legs
1/2 cup brown sugar
2 tbsp coarse salt
1 tbsp garlic powder
1 tbsp smoked paprika 
1/2 tbsp freshly ground black pepper
Injecting your turkey is definitely optional, but it really does add a good bit of flavour and help to keep the meat moist. This turkey injection recipe is easy, quick and effective.
INGREDIENTS for Turkey Injection
1/2 pound of butter
½ can of beer
2 tbsps of salt
2 tbsps of Worcestershire sauce
2 tbsps of Tabasco
1 tbsps soy sauce
2 tsps garlic powder
2 tsps onion powder
Put the ingredients into the syringe and slowly and carefully inject into the turkey breast. If the injection begins to overflow move to a different section of the the turkey breast and start again. Repeat until the syringe is empty.
Smoked Turkey Thighs
If you want to scale down Thanksgiving turkey for a smaller number (say 3-4 people) smoked turkey thighs could be a great option. This recipe calls for brining the thighs in a beer solution and then smoking on the pellet grills.
Ingredients
Beer Brine
1 Orange
1 Lemon
¼ cup of Kosher Salt
¼ cup of Brown Sugar
3 sprigs of thyme and rosemary
2 tins of IPA beer
Turkey and Rub
2 Turkey Thighs
2 tbsps of Poultry Seasoning
Instructions
Brining the Turkey Thighs
Cut the orange in half & add all the ingredients to a bowl. Add beer and stir in the sugar and salt until they dissolve.
Add the thighs and just cover with liquid.
Cover bowl with tinfoil and then refrigerate overnight.
Prepare the Turkey
After brining the thighs for around 8-10 hours, remove them and let them rest in cold water for roughly 15 minutes, to remove any excess salt
Remove thighs and pat dry with kitchen roll
Rub the thighs with the poultry seasoning, we want to let the flavour of the beer really come through
Stuffing For Smoked Turkey Recipe
12 cups of sourdough breadcrumbs/panko breadcrumbs
500g pork mince (ground pork)
1 cup butter (preferably unsalted)
2 large onions peeled and finely chopped
6 peeled and finely chopped garlic cloves
coarse salt and black pepper to taste
3 tablespoons finely chopped fresh sage
3 tablespoons finely chopped fresh parsley
3 tablespoons finely chopped fresh rosemary – leaves picked
2 and a half cups of chicken/vegetable stock
2 large eggs
Heat the onions and mince together in a medium hot pan until combined and brown – add the rest of the ingredients until everything is cooked through. Leave aside to cool before rolling into stuffing balls to add to the cavity of the turkey before it goes in the smoker.
Have a look at out ultimate guide for Thanksgiving turkey.
We all have people in our lives who are gluten intolerant. This tasty gluten free alternative Thanksgiving stuffing recipe is well worth a go, and is almost indistinguishable from bread based stuffing recipes. Gluten free breadcrumbs will help a lot here.
It also has a dairy-free and vegan option which is absolutely invaluable.
Gluten free Thanksgiving stuffing will probably become a substantial staple due to the fact that 6-7% of people in the US are gluten intolerant – this amounts to roughly 20 million people in the US alone.
Thanksgiving Turkey Alternatives
If you can't eat turkey because you are vegan or vegetarian, a really fantastic and tasty alternative is always going to be a nut roast. Even meat eaters can enjoy this great dish!
This super tasty alternative to Thanksgiving turkey is surprisingly tasty – think of it as Thanksgiving stuffing elevated to a new level, even to the point of becoming a viable alternative to Thanksgiving turkey.
Yes it's that good – pistachio and cranberry, not to mention cheese (along with lots of other tasty ingredients) really make this dish a winner.
Check out this delightful nut roast.
For lots of ideas on Thanksgiving alternative turkey recipes you really need to check out this website on Thanksgiving turkey alternatives.
If you enjoyed this article on Thanksgiving turkey recipes you will definitely enjoy our Thanksgiving Turkey Recipes article.
Yum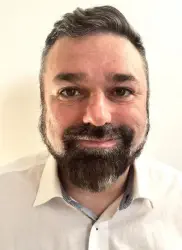 Latest posts by BBQ Smoker Grill Hub
(see all)