We'll show you how to make easy BBQ sauce recipes with 10 easy recipes, and you can experiment with which ones you like best, or even combine the ideas.
At it's most basic, BBQ sauce is really just 3 ingredients – ketchup, brown sugar, and vinegar. We want something more than basic though don't we? Smoky, complex flavours that set your mouth watering and taste buds tingling are what we think BBQ sauce is all about.
Let's start off with a really easy BBQ sauce recipe to make at home. All you need are these ingredients:
1 Cup of Ketchup
3 Tablespoons Worcestershire Sauce
1/4 Cup of (Warmed) Honey
You don't even need to cook it! Just mix the 3 ingredients in a bowl with a whisk until combined.
Optional – add Hickory Liquid Smoke or Chilli Powder for extra flavour and depth.
This is a fairly spicy hot sauce, but you may want to increase the Tabasco and Cayenne if you really like it hot.
Ingredients
1 cup ketchup
2 tablespoons of light brown sugar
2 tablespoons of apple cider vinegar
2 tablespoons of Worcestershire sauce
1 tablespoon of yellow mustard
1 tablespoon of Tabasco sauce
1 teaspoon of smoked paprika
1/4 teaspoon of coarse salt
1/4 teaspoon of fresh ground black pepper
1/4 teaspoon of cayenne pepper
1/2 teaspoon of ground oregano
Bring all the ingredients to a simmer in a pan for 5-10 minutes, and then leave to cool. This recipe comes from Barefeet in the Kitchen.
This BBQ homemade sauce recipe goes particularly well with Pulled Pork because of the flavours of apple. You can use it on chicken and seafood too. Substitute the apple juice for cider if you like.
1 3/4 cup of ketchup
1/2 cup of apple juice
1/4 cup of apple cider vinegar
1/4 cup of white vinegar
1/4 cup of brown sugar
2 tbsp of Worcestershire sauce
1 tbsp of chilli powder
1/2 tsp of ground cumin
1 1/2 tsp of coarse salt
1 1/2 tsp of freshly ground black pepper
Combine all the ingredients in a medium hot pan and stir to combine for 5-10 minutes. Store in the fridge for up to 7 days.
Ingredients
1 Finely Chopped Onion
3 Cloves Finely Chopped Garlic
1 tablespoon of Brown Sugar
1 tablespoon of Worcestershire Sauce
1 teaspoon of Tomato Ketchup
1 tablespoon of Apple Cider Vinegar
1 teaspoon of Smoked Paprika
1 teaspoon of Coarse Salt
1 teaspoon of Finely Ground Black Pepper
Method
Saute the onion and garlic in a medium hot pan with brown sugar for 2-3 minutes
Add smoked paprika, Worcestershire sauce and tomato ketchup
Add the apple cider vinegar and then season with salt & pepper
This delicious Korean BBQ sauce recipe is sweet, salty and a little spicy. It pairs really well with chicken wings and beef.
3cm Piece of Ginger Peeled & Finely Chopped
2 Cloves of Garlic Peeled & Finely Chopped
1 Tablespoon of Sriracha Sauce
1 Tablespoon of Cornstarch/Cornflour Added to 2 Tablespoons of Water
2 Tablespoons of Sesame Oil
4 Tablespoons of Rice Vinegar
5 and a half Tablespoons or 1/3 Cup of Brown Sugar
6 and a half Tablespoons or 1/2 Cup of Soy Sauce
Method
Fry the ginger and garlic in sesame oil for a couple of minutes in a medium hot pan
Add all the other ingredients (except the cornflour water slurry) to the pan & bring to the boil
Bring the pan to a simmer and add the cornflour mix to thicken the sauce – stir to combine
Use right away or leave to cool and keep in the fridge for up to 7 days.
Kansas City BBQ Sauce tends to be tangy and vinegar based. This recipe is exactly that, and it doesn't require heating, giving it a grainy authentic texture.
2 cups of ketchup
½ cup of apple cider vinegar
2 teaspoons of fresh lemon juice
¼ cup of granulated sugar
1 tablespoon of chilli powder
1½ teaspoons of coarse salt
1 teaspoon of celery seeds
1 teaspoon of cayenne pepper
1 teaspoon of garlic powder
Simply combine all the ingredients together in a bowl and whisk to combine.
The celery seeds are a really interesting addition, and the lemon juice adds to the tanginess.
Texas BBQ sauce tends to be smoky, bold and spicy with a thin texture. This BBQ Homemade sauce Texas style is all of those things, and well worth trying at home.
1 tablespoon butter
1 small onion, chopped
2 garlic cloves, minced
1 cup ketchup
1/4 cup packed brown sugar
1/4 cup lemon juice
2 tablespoons apple cider vinegar
2 tablespoons tomato paste
1 tablespoon yellow mustard
1 tablespoon Worcestershire sauce
2 teaspoons chilli powder
Saute the onion and garlic in butter in a medium hot pan for 2-3 minutes. Add the rest of the ingredients and cook for 15-20 minutes before leaving to cool.
This is another super simple recipe for BBQ sauce which has 3 ingredients as its base – white wine vinegar, ketchup and brown sugar, heated together in a pan.
What's worth noting about it is the number of different options you are given to really customise the BBQ sauce – harissa paste, Korean chilli paste, chipotle chilli paste, as well as a range of different fruit juices. Well worth checking out!
9 Easy BBQ Sauce Keto Recipe (Without Sugar)
BBQ sauce is sweet and contains a lot of sugar. If you want a Keto Sugar Free low carb BBQ homemade sauce, substitute sugar-free ketchup & sugar free Worcestershire sauce. Use a sugar substitute such as Stevia or Xylitol.
Many BBQ sauces contain cornstarch or flour and aren't gluten free. This homemade BBQ recipe will suit all tastes, and is gluten free.
If you can't consume gluten, then this BBQ sauce recipe is perfect for you.
1/2 cup gluten-free ketchup
1/2 cup tomato sauce
1/2 cup apple cider vinegar
1/2 cup pineapple juice
1/2 cup brown sugar
1/4 cup gluten-free Worcestershire sauce (Lea & Perrins made in the U.S. is already gluten free)
1/4 cup water
1 medium onion, chopped
1/4 teaspoon of celery powder (not celery salt)
1/2 teaspoon smoked paprika
Simply place all the ingredients in a medium hot pan and stir to combine until the sugar has dissolved.
FAQ's about Easy BBQ Sauce Recipes
Is BBQ Sauce Gluten Free?
Many BBQ sauces are not gluten free because they use flour or cornstarch in their ingredients. Make your own homemade BBQ sauce recipe with gluten free ingredients to make sure.
Is BBQ Sauce Vegan?
BBQ sauce is usually vegan, but you need to check the label to see if store bought sauces have the Vegan stamp on them. Worcestershire sauce (a common ingredient in BBQ sauce) sometimes contains anchovies so you will need to use a Vegan friendly Worcestershire sauce (not Lea & Perrins or Heinz as both contain anchovies).
Honey is also a key ingredient in some BBQ sauces, so you may wish to substitute a vegan sugar which hasn't used animal bones in its refining process.
How Long Does Homemade BBQ Sauce Last?
Store your Homemade BBQ sauce in an airtight container in the fridge for 1-2 weeks. Homemade BBQ sauce isn't pasteurised so it doesn't have a very long shelf life.
To extend the life of your homemade BBQ sauce, bring it to the boil and then place in sterilised airtight glass bottles. These will keep for up to 4 months in the fridge.
How do you Thicken Homemade BBQ Sauce?
If you want to make your BBQ homemade sauce thicker add a tablespoon of cornstarch (cornflour in the UK) to 2 tablespoons of water. Add this to your BBQ sauce in the pan towards the end of cooking and stir to combine.
What Can I use if I Don't Have BBQ Sauce?
If you don't have any BBQ sauce, it's very easy to make one with 3 ingredients:
1 Cup of Ketchup
3 Tablespoons Worcestershire Sauce
1/4 Cup of (Warmed) Honey
If you enjoyed this article on BBQ homemade sauce recipes, you might also enjoy this post on how to make BBQ sauce.
For something a bit different in terms of an easy BBQ sauce recipe – watch our video of Homemade Guinness BBQ sauce.
Yummly code
Yum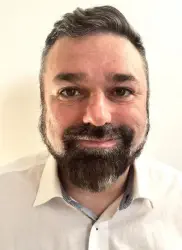 Latest posts by BBQ Smoker Grill Hub
(see all)