This smoked pork chops recipe makes for an easy weeknight dinner, or even a Sunday afternoon treat. It pairs really well with the homemade apple sauce, and could be served with roast potatoes and all the trimmings as a great roast dinner.
This smoked pork chop recipe is for 6 chops which will feed 6 people along with sides such as mash, vegetables, roast potatoes or green salad.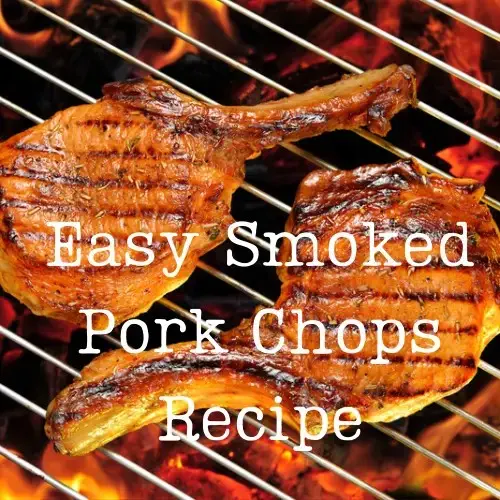 Bone-in or Boneless Smoked Pork Chops?
Some people think that keeping the bone in your pork chops helps to keep moisture and flavour in the chops, and this may be true to an extent. Remember though that pork is a very fatty meat anyway, and even a thin slice of bacon contains so much fatty moisture. Keep in mind that it is much easier and cheaper to get boneless pork chops, and paying extra for a bone you won't eat may seem necessary.
Whether you choose a bone-in or boneless pork chop, you will end up with a delicious piece of smoked meat, although it will take a little longer to smoke a bone-in pork chop.
What Temperature Should I Smoke Pork Chops At?
Smoke your chops low and slow at 225°F to allow plenty of slow cooking time for the smoke flavour to penetrate the meat.
How Long Should I Smoke Pork Chops at 225°F?
At 225°F or 107°C it will take around 60 minutes to smoke the chops. This will depend on the size of the chops and the heat in the smoker environment. Cook to temperature not time to be safe – an internal temp of 145°F. If your chops take much longer than 1 hour you may need to spritz them with apple cider vinegar or apple juice to keep them from getting too dry.
What is the Target Internal Temp for Smoked Pork Chops?
Smoke the pork chops until they have reached an internal temperature of 145°F. It's possible that the meat may be a little pink, but as long as the internal temperature has definitely reached 145°F, you can safely eat it.
Which Wood is Best for Smoked Pork Chops?
Pork and apple is such a classic pairing it would be hard to resist apple wood. That said, hickory always goes well with pork, as does maple, pecan and cherry wood.
Should I Brine My Pork Chops?
Brining is optional, but it does make sure that the chops don't dry out, and it infuses a great deal of flavour.
If you want to brine your pork chops simply place them in a large foodbag with just enough water to cover them. Add a sprig of rosemary, 2 bay leaves, 4 peeled, whole garlic cloves, 8-10 peppercorns, a tablespoon of salt, and a tablespoon of sugar. Place in the fridge overnight or for at least two hours.
You can also substitute apple cider or juice instead of water. If you brine your chops you won't need as much sugar or salt in the rub, so you may need to adjust accordingly.
Smoked Pork Chop Dry Rub
This delicious dry rub has all the right notes for pork – sweet, slightly spicy, savoury and smoky.
Ingredients
1/2 teaspoon chilli powder
1 teaspoon of onion powder 
1 teaspoon granulated garlic or garlic powder
1/2 teaspoon of cayenne pepper
2 tablespoons of smoked paprika
3 tablespoons brown sugar
1 teaspoon ground cumin
1 teaspoon ground coriander
2 teaspoons freshly ground black pepper
1 tablespoon fine sea salt
Mix together all the spices and seasonings in a bowl. Use your hands or a whisk to break up any clumps.
Homemade Apple Sauce for Smoked Pork Chops
Ingredients
4 Bramley Apples
1 Cup (or 200ml) Water
3″ Piece of Cinnamon Stick
Brown Sugar to Taste (Add 1 tbsp at a time until you reach desired sweetness)
1 tbsp Freshly Squeezed Lemon Juice
Method
Peel, Core and Chop Bramley Apples & Add to a Medium Hot Pan with the Water
Add the Cinnamon Stick and Bring to the Boil, then Simmer for 15 Minutes
Remove the Cinnamon Stick and Add a Tablespoon of Sugar at a Time Until Desired Sweetness
Finally Add Lemon Juice and Keep the Sauce Warm Until Required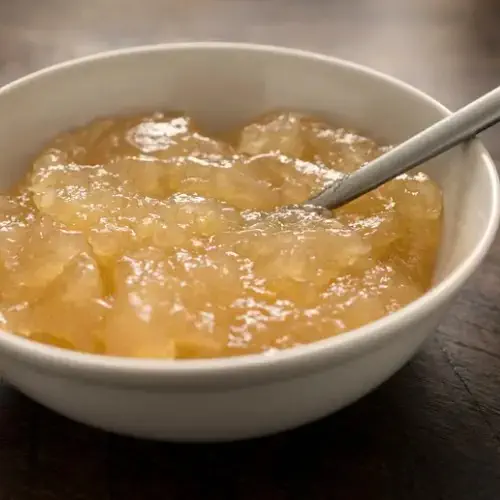 How to Smoke Pork Chops
If Brining, Place Liquid, Herbs and Chops in a Foodbag and Refridgerate for at Least 2 Hours
Prepare the Dry Rub and Dust Each Chop All Over with it (optional – use a binder such as mustard to help it stick)
Once Your Smoker is Up to 225°F Place the Chops on the Grills Over Indirect Heat and Close the Lid
Smoke the Pork Chops for Around an Hour Until Internal Temp is 145°F in the Thickest Part of the Chop
How to Serve Smoked Pork Chops
Serve your smoked pork chops with Apple Sauce on the side, along with green beans, roast or mashed potatoes, cauliflower cheese or broccoli.
In case it wasn't already obvious, pork pairs really well with ciders and light craft beers and ales!
How Do You Keep Pork from Drying Out?
Brining the pork chops overnight or for at least 2 hours beforehand is great insurance against the pork becoming too dry. You can also spritz the meat with apple cider vinegar, butter, apple juice, stock or apple cider, if you are worried the meat is drying out.
Keep an eye on it and check regularly!
If you enjoyed this article on smoking pork chops, you might also enjoy our pork butt smoker recipe article.
Feel to check out our 'Top 10+ Best Meats to Smoke Recipe,' Blogpost as well.
For another great recipe for smoked pork chops try here:
https://thestayathomechef.com/smoked-pork-chops/
Yum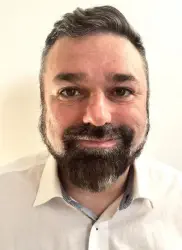 Latest posts by BBQ Smoker Grill Hub
(see all)