The Pit Barrel Cooker Junior Smoker is an excellent choice for those who want a high-quality smoker at an affordable price. It actually bridges the gap between cheap offset smokers and the more expensive wood pellet grills very nicely at $299.99 (or retailing at around £270 in the UK).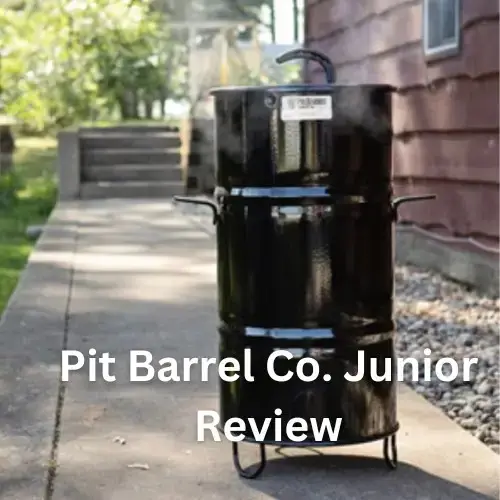 With its unique hanging cooking method and medium barrel capacity, this smoker is great for smoking and grilling a wide range of meats of varying sizes as well as other foods.
In some ways you could think of it as a rotisserie that doesn't move.
While the Pit Barrel Junior definitely delivers on price, there are other things to consider as well. Read on and we'll do our best to provide you with helpful information so you can see if it's the right choice for you.
Pit Barrel Cooker Junior Pros
The innovative '360º All-Round Heat Dynamics' is a well known and unique cooking feature of Pit Barrel Cookers which allows heat and smoke to circulate evenly throughout the barrel, cooking the food from all angles.
Essentially the meat juices and rubs fall into the charcoal which in turn gives the smoke more flavour, while at the same time keeping the heat and moisture levels consistent. You don't need a water pan in this smoker but also you get that 'set it and forget it' approach that people love about the more expensive wood pellet grills such as Pit Boss & Traeger.
Be warned though, the heat inside the smoker may be consistent, but it is higher than the classic low and slow temperature of 225F or 107C. It tends to sit in and around 275F (135C). This means that you will have to adjust smoking times and get used to smoking at a higher temperature.
Don't worry about this too much though, briskets, pork butts, turkeys and the like can handle the slightly higher temperature.
Another one of the standout features of the Pit Barrel Co Junior Smoker is its unique hanging cooking method. With four hanging hooks included, you can easily smoke or grill meats and other foods by hanging them from the hooks. This method allows for surprisingly even cooking and excellent smoke penetration, thanks to the way air and moisture circulate inside the barrel.
Another great feature of the Pit Barrel Co Junior Smoker is its adjustable vents. These vents allow you to control the temperature and airflow inside the smoker, giving you some control over your cooking environment.
The Pit Barrel Co Junior Smoker also boasts a medium barrel capacity, which is perfect for small to medium-sized gatherings. With a diameter of 21″, and a height of 33″ it is large enough to hold one pork butt or one turkey.
If you were to compare it to the original Pit Barrel Smoker you would see that the original can hold 2 turkeys or 2 pork butts. This is worth keeping in mind because the Pit Barrel Junior is not set up for large gatherings. It's just not designed that way.
With its sturdy construction and high-quality materials, this smoker is surprisingly effective and consistent, and unlike a pellet grill it requires no assembly, making it easy to use right out of the box. You don't even need to season it.
Pit Barrel Junior Cons
We've already hinted at some potential downsides such as it not being suitable for large gatherings, and having a higher temperature than the classic low and slow cooking guidelines.
It all depends on your cooking needs, and such issues may not affect you at all.
That being said there are some other potential downsides to consider too.
The Pit Barrel Junior is primarily designed to be a smoker, and although it can be set up for fast grilling it won't reach hot enough temperatures to sear a steak for example.
You can set it up for direct grilling and it will grill your food just fine but it's always good to have the option of higher heat. If you wanted to smoke your meat first and then reverse sear it at the end it might take a little tweaking to do this.
The only other thing that's worth mentioning is that hanging meat above hot coals can lead to some charring at the end that closest to the coals, however clever the design. Mind you, it's definitely surprising that there isn't a lot more charring which shows the effectiveness of the heat and air circulation.
You could argue that's what smoking is all about, but it's worth mentioning.
Specifications for the Pit Barrel Junior
360º All-Round Heat Dynamics for consistent cooking results
Versatile cooking options, including smoking, grilling, and hanging
Superior-grade porcelain enamel finish for durability in all weather conditions
Lightweight and portable design with side handles for easy transport
Complete starter package includes Pit Barrel, 2 Hanging Rods, 4 Stainless Steel Hooks, Standard Grill Grate, Charcoal Basket, and Hook Remover Tool
Power Source: Charcoal
Color: Black Porcelain enamel coating
Outer Material: Stainless Steel, Steel
Item Weight: 25 Kilograms
Item Dimensions LxWxH: 20.87 x 20.87 x 30.71 inches
Inner Material: Stainless Steel
Fuel Type: Charcoal
Optional Packages with Pit Barrel Cooker
The Pit Barrel Co Junior Smoker comes with the option of adding 3 different packages: the Select, Choice & Prime.
Select Package Pit Barrel Junior
What You Get With It
Chimney Starter
Custom Fit Cover
Hinged Grate
Ash Pan
Pit Grips
Cost : An additional $80
Choice Package
Chimney Starter
Custom Fit Cover
Hinged Grate
Ash Pan
Pit Grips
Stainless Steel Poultry Hanging Hook
3 Hanger Value Pack
10″ 4 Pack Hanging Skewers
Ultimate Hook Tool
Bottle Opener
Cost : An additional $180
Pit Barrel Prime Package
Everything You Get With the Choice Package Plus 7 additional items
2 Pit Barrel Rubs
2 Shakers
Ultimate Tongs
Ultimate Spatula
Cost : An additional $280
If you are just getting started with smoking you might not have a good few of these items, but they are additional and may not be necessary if you already own some of the tools. Always good to have options though!
Conclusion
Overall, if you're in the market for a well built, affordable and reliable smoker the Pit Barrel Co Junior Smoker is definitely worth considering. Its unique hanging cooking method, adjustable vents, unique 360 All-Round Heat Dynamics tech and sturdy construction make it an excellent choice for anyone who loves smoking, grilling, and BBQing.
Related Article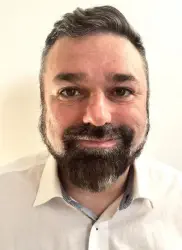 Latest posts by BBQ Smoker Grill Hub
(see all)