If you have a Pit Boss Pro Series grill or you're thinking about buying one, you'll love these Pit Boss Pro Series smoker recipes.
You can smoke these great recipes on any kind of smoker, but this article focuses particularly on smoking on the Pit Boss Pro Series.
Pit Boss grills havealways been hotter and heavier but with the Pro Series they are even bigger again.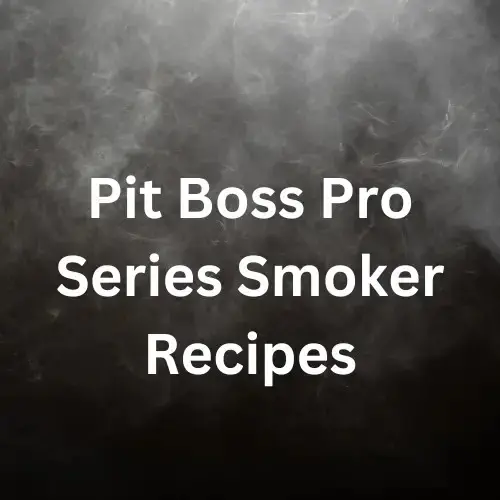 Pit Boss Pro Series Smoker Recipes
How to Set Up a Pit Boss Pro Series
Watch the instructional video below to see how to set up a Pit Boss pellet grill, for the first time, including priming and the burnoff (to remove unwanted chemicals).
How do I Get More Smoke from Pit Boss Pro Series?
You can get more smoke from Pit Boss Pro Series grill by raising the P-setting to P-6 or P-7. This pauses the auger (the auger controls the amount of pellets being released into the firepot), lowering the temperature of the Smoke setting (S).
This creates more smoke in your grill because the pellets are smouldering for a longer period of time. For maximum smoke use the highest P-setting.
Pit Boss Pro Series Smoker Recipes Chicken
Al Pastor Chicken Wings
This delicious recipe from Pit Boss themselves involves a delicious marinade and a short smoke at 300F or 149C in your Pit Boss grill.
Marinade Ingredients
3 oz of Achiote paste
2 tbsps of apple cider vinegar
4 oz of pineapple juice
2 tsps of salt
1/4 tsps of ground cumin
2 tsp of dried oregano
1/2 cup of canola or vegetable oil
Make the marinade by blending all the ingredients in a blender to make a smooth paste.
Place 8 whole chicken wings or 16 wing sections in the marinade in a bowl and refridgerate for at least 6 hours or overnight. As with all marinades, the longer the better for maximum flavour.
Pit Boss Smoked Chicken Thighs
Chicken thighs are less expensive than breasts and they are less likely to dry out in the smoker because they contain moist dark meat.
This Pit Boss smoked chicken thighs recipe is quick and easy to make, but also really tasty.
BBQ Dry Rub Ingredients
1 tablespoon fine sea salt
1 tablespoon freshly ground black pepper
1 tablespoon chilli powder
1 tablespoon smoked paprika
2 teaspoons garlic powder
1/2 teaspoon dried oregano
4 tablespoons brown sugar
2 teaspoons onion powder
Combine the spices in a bowl and mix thoroughly to combine. Liberally dust 10-12 chicken thighs with the rub. Use a binder of mustard or oil to rub the chicken first to give the rub something to stick to, if you like.
Leave the chicken to take on flavour for a few minutes while you preheat your Pit Boss Pro Series grill to 250F filling the hopper with your wood of choice (hickory, apple of cherry are all good here but we also like Pit Boss Competition Blend pellets).
Set your Smoke setting according to how smoky you like your food – all the way if you like it extra smoky. Place the chicken thighs in to your Pit Boss smoker when the smoke is nice and clear and the grill is up to temperature. Smoke with the lid down for 1 1/2 to 2 hours until the internal temperature has reached 165F or 74C in the thickest part of the meat.
Serve with your favourite BBQ sauce on the side as well as your preference of sides (fries, mash, roast potatoes, green salad etc).
Pit Boss Beer Can Chicken
This is such a great way to smoke a whole chicken on your Pit Boss grill – on top of a half full beer can. Simply place the whole chicken on top of a beer can (drink half the beer first) cover it in your favourite rub and smoke it in your Pit Boss smoker at 225F or 107C for 2-3 hours until it reaches an internal temperature of 165F or 74C in the thickest part of the breast meat.
You can optionally add 2 slices of bacon for extra flavour and moisture but you don't have to. Watch the video below to see the whole process.
Pit Boss Pro Series Smoker Recipes Chicken Breast
Chicken breast will always be a great thing to smoke on your pellet grill – it is an inexpensive cut which doesn't take too long to smoke (about 1-2 hours at 225F or 107C).
The most straightforward way to smoke chicken breasts on a pellet grill is to cover them in your favourite BBQ rub and cook them in your pellet grill for 1-2 hours at 225F or 107C. You can either brush them with your favourite BBQ sauce during the last few minutes of the cook or serve them with BBQ sauce on the side.
For more Pit Boss chicken breast recipes try our Pit Boss smoked chicken breast recipes article.
Pit Boss Classic Beef Brisket Recipe
There's no escaping the fact that beef brisket is a long smoke. That being said, it's a smoke that is totally worth it and in fairness your Pit Boss pellet grill takes a lot of the effort out of it because it keeps a consistent heat over the necessary 12 hours of smoking.
Method
Preheat your Pit Boss to 225°F or 107°C
While your grill is heating up, trim all of the excess fat off the whole brisket and season it with Pit Boss GSP (garlic, pepper and salt) on all sides.
Place the beef brisket on the centre grate and smoke it until you reach an internal temperature of 165°F (approximately 3-5 hours). This part of the process will create a delicious bark and appealing smoke ring.
Wrap the brisket in tightly in foil or butcher paper (you can also use a full size aluminium tray wrapped in tinfoil
Smoke for an additional 3-4 hours or until the internal temperature reaches around 195°F
Remove from the smoker and allow to rest in the wrap for at least 30 minutes before slicing to allow the juices to redistribute across the brisket
Serve in sandwiches or as is with all your favourite sides
Pit Boss Pro Series Smoker Recipes FAQ's
What Can You Cook in a Pit Boss Smoker?
Your Pit Boss smoker is versatile enough to cook anything that your conventional oven can, from meat to vegetables, dinners to dessert or awesome appetizers. You can grill food at high heat or smoke it low and slow like a slow cooker.
Can you Grill on a Pit Boss Series Smoker?
You certainly can grill food at high on a Pit Boss Series Smoker. In fact if you use the Pit Boss Series Pro smoker can operate within a temperature range of 180-500°F (82-260°C) and the Simple Slide-Plate Flame Broiler allows for searing over a direct flame up to 1000°F or 538°C.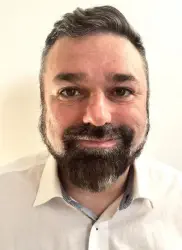 Latest posts by BBQ Smoker Grill Hub
(see all)