There are plenty of things to smoke besides meat in your pellet smoker, although most people think of smoking meat first. Vegetables are the obvious choice here but there are plenty of other options of things to smoke. In fact there's no shortage!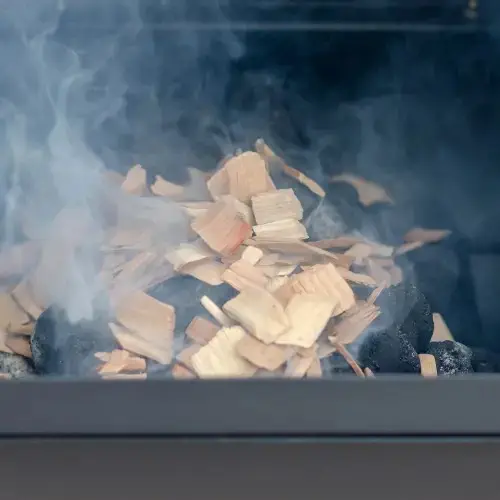 Things to Smoke Besides Meat in Your Pellet Smoker
There are so many options of things to smoke that aren't meat. Anything you can cook in your conventional oven or on the hob can also be cooked in your pellet smoker.
Vegetables You Can Smoke
You can smoke any fruit or vegetable to add a smoky flavour profile to it.
Larger and more solid veg such as squash, aubergine (eggplant), corn, cabbage or cauliflower are particularly good for smoking in the smoker. You can cut them into steaks, rub with your favourite seasonings and smoke them slow and low just like a piece of meat.
You can watch the videos below to see the process for smoking butternut squash and aubergine (eggplant).
Here is a list of ideas to get you started on smoking vegetables. It is by no means exhaustive. Some veg such as chillies, onions or peppers can be good to smoke before adding to a chilli, curry, risottos or soup afterwards.
Onions
Potatoes
Peppers
Chilli peppers of any kind
Carrots
Cauliflower
Aubergine or Eggplant
Squash
Pumpkin (good for smoked pumpkin soup)
Scallions
Asparagus
Sweet Potatoes
Fennel
Turnip
Artichoke
Any kind of beans
Lentils
Broccoli
Brussel Sprouts
Celeriac
Collard Greens
Whole head of garlic
Any kind of cabbage e.g. Savoy or White Cabbage
Yam
Mushrooms
Green beans
Mangetout
Sugar Snap Peas
Whole head of lettuce
Fruits You Can Smoke
Smoked fruit can be used for bringing extra smokiness to smoked cocktails or to smoked desserts. Other fruits, such as tomatoes and raspberries, can be smoked and then added to condiments such as ketchup or BBQ sauce for extra smokiness and sweetness.
Here is a list of fruits that are good for smoking:
Tomatoes
Strawberries
Lemons and Limes (these go well with smoked fish or chicken)
Raspberries
Oranges
Pears
Melon
Apricots
Apple (good for smoked apple pie)
Mango
Peaches (good for smoked peach cobbler)
Pineapple
Papaya
Passionfruit
Plums
Blackberries
Grapefruit
Plums
Blackcurrants
Blackberries
Nectarine
Banana
Cherries
Guava
Avocado
Dragonfruit
Things to Smoke Other Than Meat – Nuts
Nuts really take on smoke flavour well and this can really enhance their overall taste. Here are some ideas for smoking nuts.
Brazil Nuts
Hazelnuts
Pecans
Peanuts
Pistachios
Walnuts
Macademia
Chestnuts
Pine Nuts
Cashews
Almonds
If you have ever eaten smoked chipotle flavoured nuts from a store you will know how good a combo smoke and nuts is.
Things You Can Smoke on a Smoker
Essentially you can smoke any food to enhance its flavour, but there are other things you can smoke on a smoker too. Here are some ideas of things you can smoke that might come as a surprise:
Cocktails
Water
Ice
Milk, butter and cream
Any type of nuts
Hard cheeses (you'll need a low temp for this 80F or 27C)
Seasonings e.g. salt, pepper or paprika
Olive oil or other oils (at low temperatures ie cold smoking)
Olives
Garlic
Condiments e.g. Mustard or Ketchup
If you are looking for some unique things to smoke for an extraordinary experience we have plenty of ideas for you. See the list below:
Nuts
Eggs
Cocktails
Ice Cream (smoke the milk you will use first)
Smoked Salt
Smoked Pepper
Ketchup
BBQ Sauce
Mustard
Hot Sauce
Ostrich
Kangaroo
Goat
Butter
Cream
Any kind of fruit
Things to Smoke For Beginners
Smoking vegetables such as cauliflower or cabbage is a great start for beginners as vegetables take much less time to smoke than meat. Smaller cuts of meat are great quick smoke recipes that work too.
Here are some good options of things to smoke for beginners:
Salmon fillets
Chicken wings, thighs or breasts
Asparagus
Cauliflower
Corn on the Cob
Smoked Mac and Cheese
Steaks e.g. Ribeye, Porterhouse, Tomahawk or Tri Tip
Lamp Chops
Pork Chops
Turkey breast
Pork shoulder for pulled pork (straightforward despite a long cooking time)
Beef cheeks
You might enjoy our article below on pellet grill recipes for beginners.
Best Things to Smoke on a Smoker
The best things to smoke on a smoker will come down to your own personal favourite foods because you can essentially smoke any food in a smoker. If you are a carnivore the most popular meats to smoke are pork butt for pulled pork, brisket and ribs. If you are a vegan or vegetarian vegetables such as cabbage, cauliflower, butternut squash, aubergine (eggplant), or carrots can be cut up into 'steaks,' smoked slow and low in your smoker like a piece of meat.
Weird Things to Smoke on a Smoker
There are quite a lot of unusual things to smoke that some people might consider weird. For example smoking liquids such as water or maple syrup. You might use smoked water to freeze for smoked ice to put in your smoked cocktails. Maple syrup can be smoked to add extra flavour when added to pancakes or ice cream.
Herbs such as rosemary, thyme or sage could be considered weird things to smoke. You can smoke dried or fresh herbs to infuse them with smoky flavour to add to various dishes. In the same way you can smoke seasonings e.g. salt, pepper, paprika
Things to Smoke Besides Meat FAQ's
What Food Can you Smoke?
You can smoke any food, it's just a matter of choosing the right temperature. Some foods can only be cold smoked at a low temperature (80f or 27C) e.g. cheese, butter or cream. Most of the time smoking food involves hot smoking which is usally in the range of 225-250F or 107-121C
What Can I Smoke for a Vegetarian?
If you are a vegetarian you can cut up vegetables such as squash, carrots, cabbages, cauliflower or broccoli into 'steaks,' and smoke them low and slow just like a piece of meat. Other good vegetarian options for smoking include bell peppers, onions and corn on the cob.
What Food can I Smoke at Home?
You can smoke any food at home if you have a pellet grill, offset smoker, drum smoker or stick burner. Although some foods are better suited to the smoking process than others, there aren't really any foods you can't smoke (although some foods such as cheese require low temperatures ie cold smoking).
What are Healthy Things to Smoke?
Poultry and fish are healthy and lean things to smoke and have not been linked to cancer risks in the way that red meat and processed have. Vegetables and eggs are also healthy options of things to smoke. However it's worth noting that eating smoked food on a very regular basis may not be good for your health because smoke contains some potential cancer causing compounds.
You might also enjoy this article on the topic '7 Foods You Can Smoke Besides Meat.'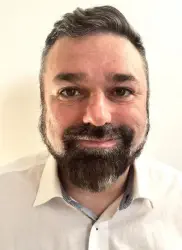 Latest posts by BBQ Smoker Grill Hub
(see all)