If you are just starting out on your BBQ smoking journey these easy smoker recipes for beginners are just what you need.
If you want to smoke meat in a quick and easy way, aim for smaller cuts of meat, such as smoked chicken wings, chicken thighs, chicken breasts, smoked burgers, smoked turkey legs, smoked beef riblets, flank steak, hanger steak, or even smoked devilled eggs.
Pork shoulder or pork butt for smoked pulled pork is also easy to do and hard to get wrong, although it does have a long smoke time – potentially 10-12 hours. Smoking a brisket is notoriously difficult to do for beginners, and many BBQ competitors would admit it is difficult to get exactly right.
Easy Pit Boss Smoker Recipes
Easy Smoked Pork Chops Recipe
Easy BBQ Sides for a Crowd
Easy Smoker Recipe for Venison
Easy Smoked Beef Riblets
Easy Smoked Cheesy Potatoes Recipe
Easy Smoked Cream Cheese Recipe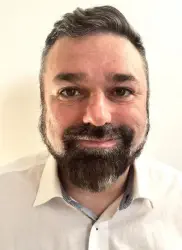 Latest posts by BBQ Smoker Grill Hub
(see all)