If you are looking for an easy smoker side dish, it's hard to beat smoked cheesy potatoes! They pair really well with smoked steak, chicken, pork and fish.
They're not only versatile, but they also happen to be one of the more quick and easy dishes to smoke.
We are going to use a cast iron pot for a one pot wonder, smoked low and slow for extra flavour.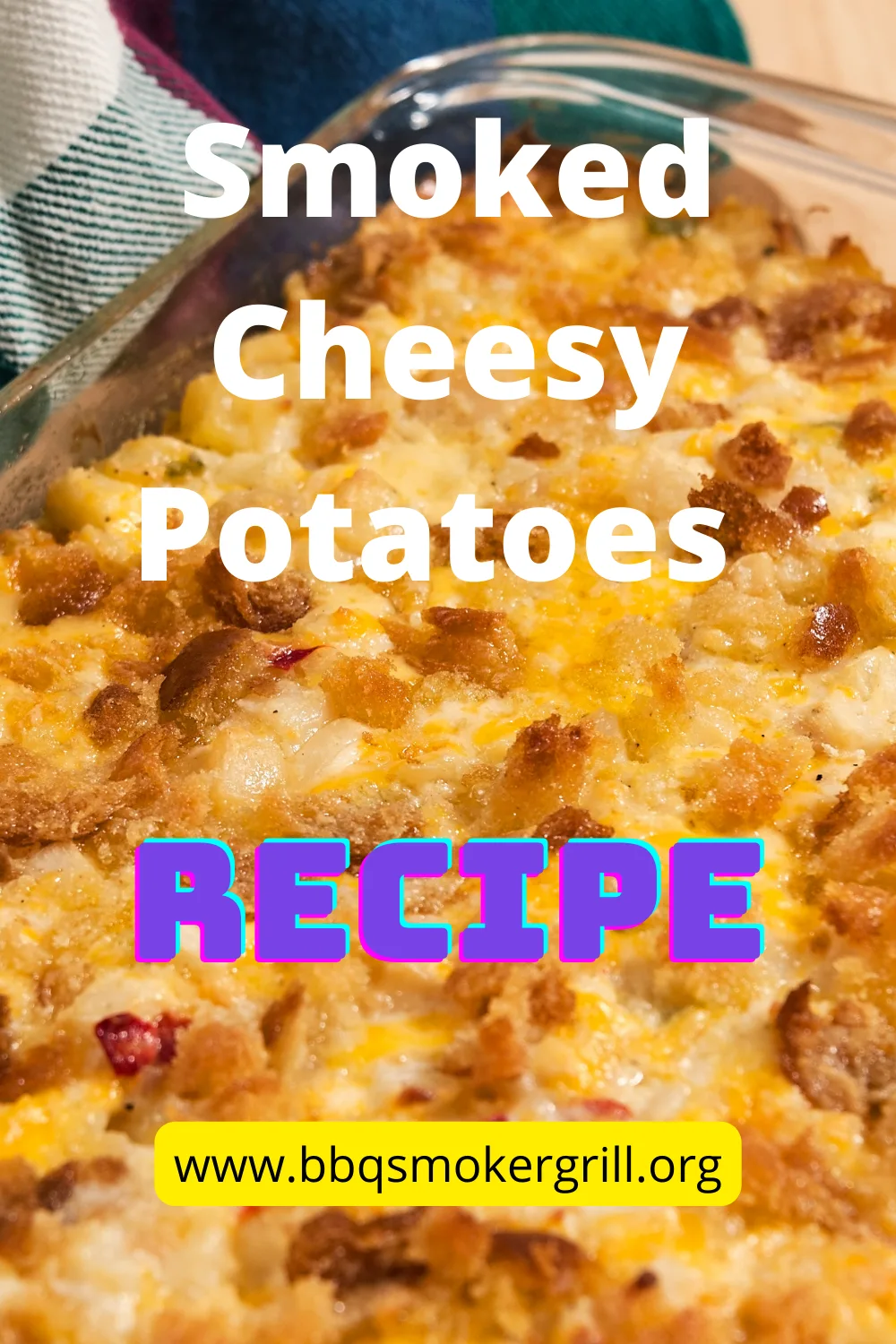 Smoky Cheesy Potatoes Ingredients
6 Smoky bacon rashers cut into strips
1 Large White Onion finely chopped
1 KG Bag (2.2 Pounds) of Maris Piper Potatoes Peeled and Cubed
2 Mozzarella Balls Roughly torn
1 Cup of Shredded Cheddar
1 Cup Sour Cream
1 Cup Mayo
1 Bunch Of Thyme – Leaves freshly picked
To Garnish – 2 Tablespoons Finely Chopped Scallions
Smoked Potatoes and Cheese Dry Rub
2 teaspoons of onion powder
1/2 teaspoon of dried oregano
1 tablespoon finely ground sea salt
1 tablespoon of black pepper
1 tablespoon of smoked paprika
1 tablespoon of chilli powder
2 teaspoons of garlic powder
4 tablespoons brown sugar
How to Smoke Cheesy Potatoes
Step 1 – Boil Your Potato Cubes for 25-30 minutes until ready for mashing
Step 2 – While Potatoes are boiling fry off bacon and onion in a medium hot pan until just cooked through
Step 3 – Make the dry rub by adding all the spices and seasonings together in a bowl, and mixing to combine
Step 4 – Place boiled potatoes, bacon, onion and cheese in a heatproof (cast iron) pot, cover with 1-2 tablespoons of the dry rub
Step 5 – Place in the pellet smoker over indirect heat at 225F for around an hour with the wood of your choice – we like to use a mild wood such as apple or cherry, but pecan, maple or hickory are good options too.
Step 6 – Add the Sour Cream, Mayo, Chopped Scallions and serve
How Long to Smoke Potatoes at 225°F?
At 225°F it will take around an hour to smoke your cubed cheesy potatoes. If you want to smoke jacket potatoes in their skins without boiling them first, you will need around 4 hours in the smoker.
How to Smoke Potatoes on the Pellet Grill
Put your wood pellets in the hopper, and then set your grill to the 'smoke,' option. After the fire in the pot is ignited and smoking leave the grill for around 10 minutes with the lip open until the smoke is clear and barely visible.
When the temperature is up to 225°F place your flameproof/cast iron pot over indirect heat away from any open flames. Close the lid down and smoke for around an hour.
Smoked Jacket Potato
If you want to smoke whole potatoes in their skins, start by drizzling the skins with olive oil. Now add your dry rub mixture and rub it all over the outside of your jacket potatoes.
Place the potatoes directly on the grills, close the lid down and smoke for around 4 hours at 225°F with your choice of wood – maple, pecan, cherry, apple or hickory will all work well.
Cut a slit down the centre of the potato skin and spoon in sour cream and chopped chives, cheese or a little butter.
Easy Smoked New Potatoes
For tasty easy mini potatoes, parboil them for around 10 minutes before smoking. Add cooked finely chopped onion and bacon as well as plenty of cheese to the potatoes in a cast iron pan.
Place the pan inside the smoker at 225°F with the lid down.
These much smaller potatoes will take around 2 hours on the smoker at 225°F.
If you enjoyed this article on BBQ side dishes try our Brussel Sprouts on the grill recipe.
Or our Pasta salad recipe with pesto.
For more ideas on smoker side dishes try here:
https://thebarbec.com/smoked-side-dishes/
Yum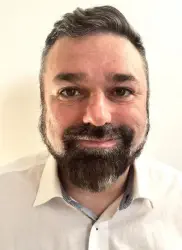 Latest posts by BBQ Smoker Grill Hub
(see all)