Welcome to our round up post on the best BBQ rubs recipes, complete with BBQ Pitmasters' rub recipes, some of our favourite homemade rubs, and recommendations for bought BBQ rubs.
Grab a beer, hang out in the backyard and expect to smell of smoke for days to come, despite many showers.
Making great BBQ rubs at home is a real gamechanger and can transform your barbecues and cookouts, taking the flavours of your food to the next level.
Once you experiment and tweak your homemade BBQ rubs to your liking you can really stamp your signature on them.
Here's some of our personal favourites to set your tastebuds tingling.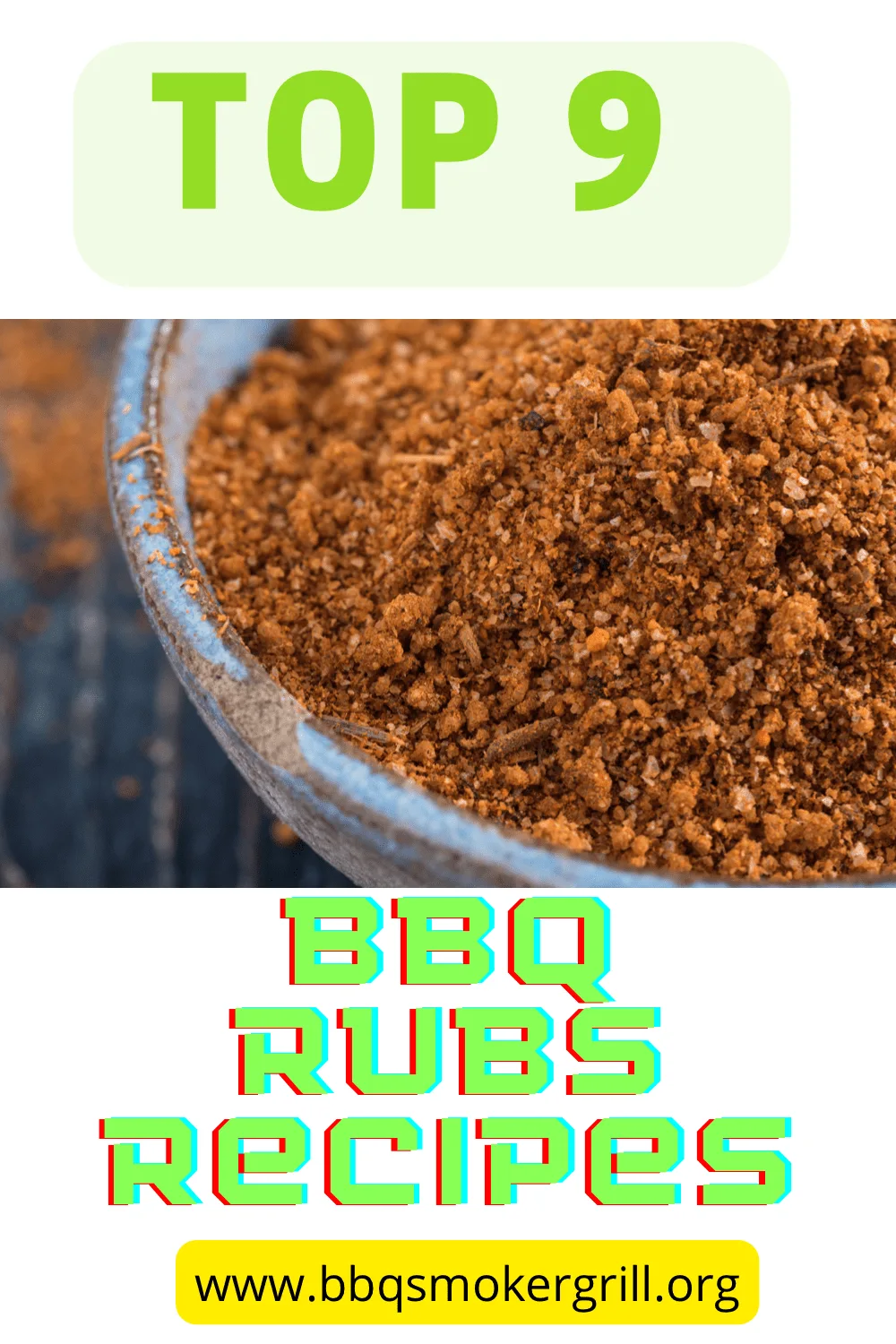 1 Korean BBQ Rub Recipe
This delicious Korean BBQ rub has been aptly named 'Korean Magic Dust,' and you can sprinkle it over chicken, fish, fries, brisket, ribs, vegetables and plenty of other smoked foods.
It's sweet and a little spicy, but also savoury at the same time. A really versatile and tasty rub that you can store for up to a year in an airtight container.
1/2 Cup of Gochukaru (Korean Chilli Flakes)
1/2 Smoked Paprika
1/4 Cup Ground Cumin
1/4 Cup of Finely Ground Sea Salt
1/4 Cup Brown Sugar
1/4 Cup Finely Ground Sea Salt
1/4 Cup Granulated Garlic
2 Tablespoons Mustard Powder
2 Tablespoons Cayenne Pepper
2 Tablespoons Freshly Ground Black Pepper
Combine all the ingredients in a bowl and use a whisk to break up any clumps.
This delicious dry rub for ribs has it all – the sweetness of brown sugar, the heat of cayenne and chilli powder, the smokiness of paprika and the savoury herby notes of cumin, coriander and onion powder. You'll want to put it on everything, but it goes particularly well with pork ribs.
1 teaspoon of ground cumin
1 tablespoon fine sea salt
1 teaspoon onion powder
1 teaspoon granulated garlic (not the same as garlic powder)
1/2 teaspoon cayenne pepper + 1/2 teaspoon chilli powder 
2 tablespoons smoked paprika
3 tablespoons brown sugar
1 teaspoon of ground coriander
2 teaspoons freshly ground black pepper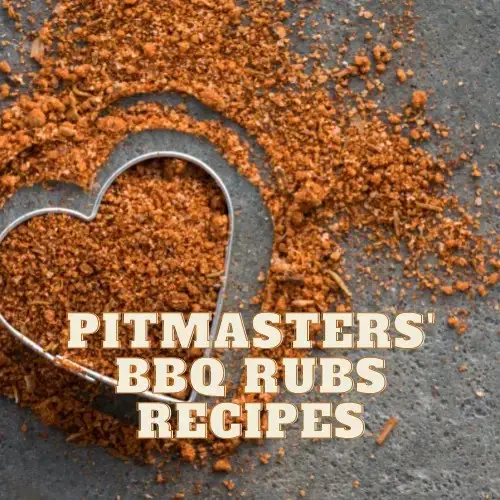 Pitmasters' BBQ Rubs Recipes
These are some great Pitmasters' BBQ rub recipes that you should definitely try at home.
While these Pitmasters certainly know what they are doing, it's always worth experimenting to suit the tastes of your family, guests, and of course your own as well.
Dial up the heat or dial it down if you prefer. Increase the sweetness, or add more savoury herbs according to taste.
If you love the bold earthy flavours of cumin, try adding a little more. Just make sure it doesn't overpower the other ingredients.
It's all about harmony and creating a perfect blend of spicy, savoury and sweet notes that work for you.
Create your own signature Pitmaster BBQ Rub while learning from the best!
This is Franklin's Masterclass recipe for barbecuing seasoning and it's a simple but effective rub that really allows the flavour of the meat to shine through. The whole article is worth checking out for advice on how to use dry rubs.
¼ cup kosher salt (or ⅙ cup for 2 ribs racks)
¼ cup black pepper 16-mesh "café grind" (or ⅓ cup for 2 rib racks)
A big pinch of paprika (don't use for brisket)
This is another fantastic rub worth trying from Barbecue Bible's Steven Raichlen. The full article give slots of really helpful advice on BBQ rubs.
1/4 cup coarse salt (kosher or sea)
1/4 cup packed brown sugar, light or dark—doesn't matter
1/4 cup paprika, sweet, hot, smoked, or a combination of the three
2 tablespoons freshly ground black pepper
2 teaspoons granulated garlic powder
2 teaspoons granulated onion powder
1 teaspoon celery seed
Place all the ingredients in a bowl and mix to combine with your fingers.
If you haven't heard of Meathead at AmazingRibs.com, you need to check out the site now. This guy really knows his BBQ stuff!
He describes himself as a 'Barbecue Whisperer, Hedonism Evangelist, and Culinary Mythbuster. An eater, drinker, writer, photographer, and teacher,' and he has both competed in and been a judge in many BBQ competitions across the world.
Check out his 'Memphis Dust Rub Recipe,' for ribs – it contains the following fantastic ingredients:
¾ cup dark brown sugar
¾ cup white sugar
½ cup paprika
¼ cup garlic powder
2 tablespoons freshly ground black pepper
2 tablespoons of ground ginger
2 tablespoons of onion powder
2 teaspoons of rosemary powder
If you like heat in your BBQ rub try this great hot and spicy rub recipe by Pitmaster Malcom Reed from How to BBQ Right. If you like it really hot add more chilli powder, cayenne and mustard to taste.
½ Cup Paprika
½ Cup Salt
½ Cup Sugar
½ Cup Granulated Garlic
¼ Cup Granulated Onion
¼ Cup Chilli
¼ Cup Cumin
2 Tablespoons Black Pepper
2 Tablespoons Dry Mustard
1 Tablespoon Cayenne Pepper
Sometimes you want a sweet BBQ dry rub, especially if you are smoking a meat like pork which takes sweetness very well.
This is a really great blend of sweetness and smokiness from Susie Bulloch at Hey Grill Hey. Great with pulled pork and pork chops!
¼ cup of dark brown sugar
1 tablespoon of coarse sea salt
2 teaspoons freshly ground black pepper
2 teaspoons of smoked paprika
2 teaspoons of garlic powder
2 teaspoons of onion powder
1 teaspoon of ground mustard
½ teaspoon of cayenne
Looking for a BBQ rub for turkey? Try this one out.
You'll never need to worry about bland turkey meat again.
There's also plenty of info in the article about how to brine a turkey overnight.
1 tablespoon garlic powder 
1 tablespoon onion powder
4 tablespoons smoked paprika
3 tablespoons brown sugar
2 tablespoons of finely ground salt
2 tablespoons freshly ground black pepper
1 tablespoon ground cumin
1 tablespoon of chilli powder (leave this out if you don't like heat or you are cooking for kids)
Tomahawk Steak (sometimes known as Cowboy Steak) is a large Bone-in Ribeye steak shaped like a Tomahawk axe. This earthy, spicy Indian style rub is the perfect rub to compliment that bold beefy flavour. It's definitely one of the more unique and interesting meats to smoke.
You'll need to toast some of the spices in a pan first to bring out the flavour, and then grind them in a spice blender.
Spices For Toasting:
1 tablespoon cardamom pods
2 tablespoons coriander seeds
2 tablespoons cumin seeds

2 tablespoons fennel seeds
Other Ingredients:
2 tablespoons of ground coffee/espresso
2 tablespoons of sea salt
1 tablespoon of garlic powder
1 tablespoon of onion powder
1 tablespoon of mustard powder
1 tablespoon of smoked paprika
1 tablespoon of dried parsley
2 teaspoons of freshly ground black pepper
Recommended Best BBQ Rubs to Buy Online
Pit Boss GSP All Purpose BBQ Spice Rub – Great to Put on Anything!
Traeger Blackened Saskatchewan Rub – Especially Good for Beef But Versatile Enough for Pork, Poultry or Vegetables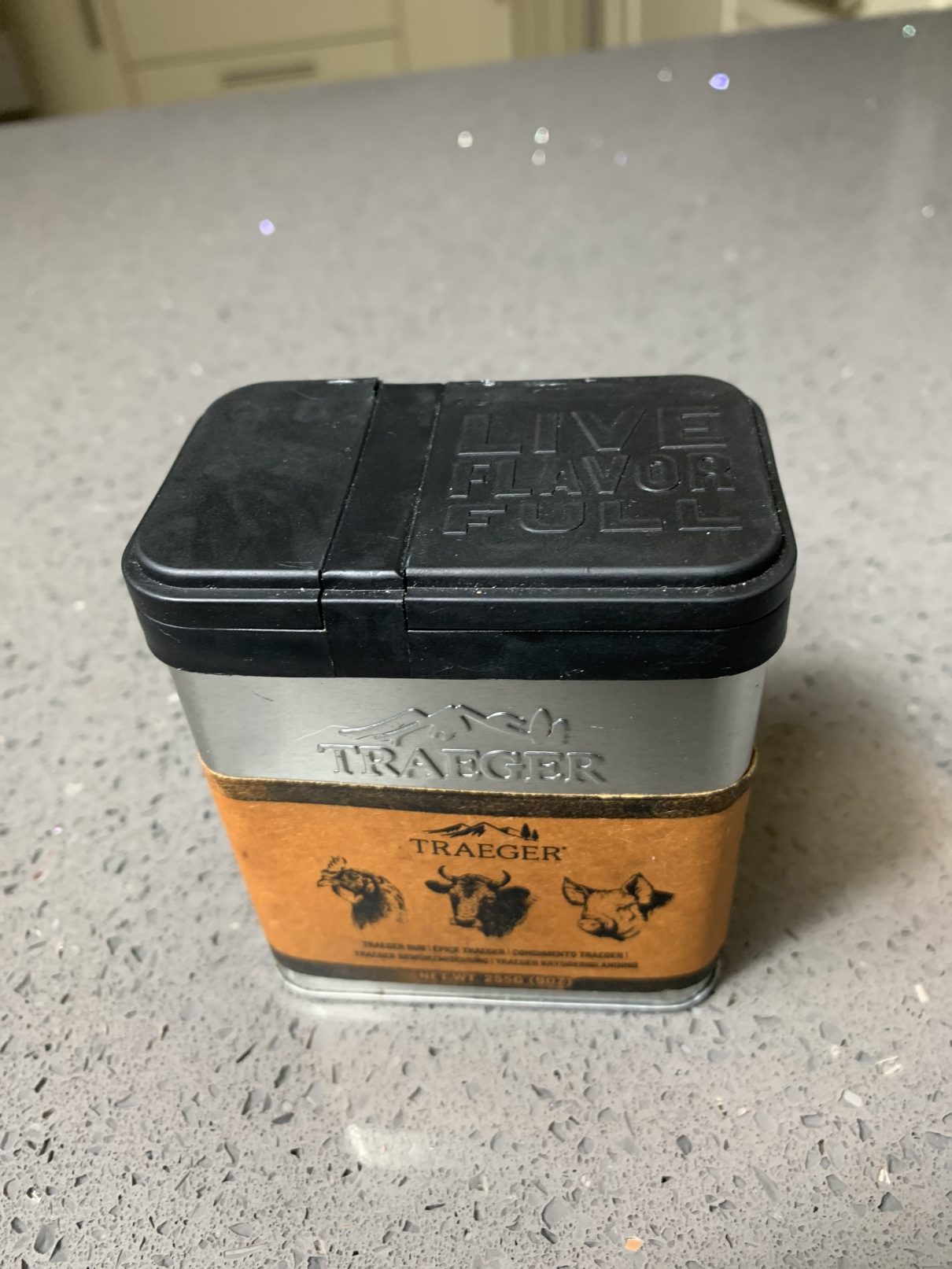 Killer Hogs Barbecue 'The BBQ Rub,' – Especially Good with Pork, but Good with Chicken and Vegetables too
Meat Church Holy Gospel BBQ Rub – Recommended for Ribs, Chicken and Beef
Pit Boss Maple Chipotle Rub – A Great BBQ rub for sweet heat and Versatile Enough to Put on Anything
FAQ's About BBQ Spice Rubs
How much to use?
Use around a tablespoon of dry rub for every pound of meat. Don't leave any dry spots on large cuts of meat (such as brisket or pork shoulder) and coat the meat liberally and evenly in the BBQ rub.
Why use a dry rub?
A dry rub helps form a delicious crust (or bark) around meat that is slowly smoked at a low temperature. This bark seals in moisture within the meat for a crispy exterior and a juicy interior. A dry rub also imparts a levels of flavour to smoked foods.
Tell me the best way to use BBQ dry rub?
BBQ rubs are best for smoking or barbecuing meat low and slow to impart flavour, not grilling for short periods of time. Use one of your hands to sprinkle the rub and the other to spread the rub evenly over the meat.
Can BBQ spice rub go bad?
Yes BBQ rubs can go bad. You know you need to make a new batch if the mixture goes hard or clumpy. Spices can become bitter if they are left too long.
If you store the rub in an airtight container, it will last up to a year.
Tell me the best way to store it?
Store your rub in an airtight container in a cool, dry environment, such as a cupboard.
Tell me the difference between Brine and Rub?
A dry rub does not contain any liquid, unlike a marinade or brine. Both a brine and a rub impart flavour into meat so you can think of a BBQ dry rub as a dry brine, and a brine as a wet rub.
More BBQ, smoking and grilling recipes!
Yum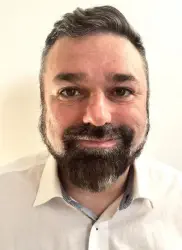 Latest posts by BBQ Smoker Grill Hub
(see all)