You'll love this Traeger recipe for Tri Tip steak – it's a great way to add depth and complexity to the flavour of your steak.
One cut of beef that is particularly well-suited to smoking is the tri-tip steak – it's a great steak for the pellet grills.
This cut (which originated in California) is known for its rich taste and tenderness when correctly cooked or smoked.
Traeger grills are a prized item, reliable, controllable and an investment for a lifetime. Use the Super Smoke setting for guaranteed extra smoky layers.
Easy Traeger Recipe for Tri Tip Steak with Lemon & Chilli Compound Butter
Here is our easy and delicious recipe for smoking tri-tip steak on the Traeger grills.
Ingredients:
2-3 lbs tri-tip steak
2 tbsp olive oil
2 tbsp coarse salt
2 tbsp freshly ground black pepper
2 tbsp garlic powder
2 tbsp onion powder
1 tbsp smoked paprika
1 tbsp dried oregano
Your choice of wood chips (beef has a bold enough flavour to not be overpowered by hickory or mesquite – if you want a milder flavour try maple, pecan, apple or cherry wood), oak is always a good option too
Traeger Smoked Tri Tip Steak Method
Preheat your Traeger grill to 225F and set it to the Super Smoke setting. Add your wood chips of choice to the hopper.
In a small bowl, mix together the salt, pepper, garlic powder, onion powder, smoked paprika, and dried oregano to make your BBQ dry rub.
Brush your tri tip steak with olive oil all over to give your dry rub something to stick to (i.e.use it as a binder).
Rub the dry rub all over the tri-tip steak, making sure to cover it evenly on all sides.
Place the steak on the grill grates over indirect heat and close the lid.
Smoke the steak for 1-2 hours, or until the internal temperature of the steak reaches 135F for medium-rare or 140F for medium.
Reverse sear the tri tip steak at high heat to ensure a good crust and texture on the outside – 1-2 minutes a side (either increase your Traeger grills to at least 450F or sear on the hob in a pan at high heat)
Remove the steak from the heat and let it rest for 5-10 minutes before slicing and serving.
Lemon & Chilli Compound Butter for Tri Tip Steak
Ingredients
1 cup room temperature butter
2 tbsp freshly squeezed lemon juice
1 tsp of grated lemon zest
1 tbsp of chopped fresh basil
2 cloves of minced garlic
1/2 tsp red chilli flakes
Salt and pepper, to taste
Instructions:
In a mixing bowl, combine the butter, lemon juice, lemon zest, basil, garlic, chili flakes, salt, and pepper.
Mix everything together until well combined.
Lay a sheet of clingfilm on a flat surface and scoop the butter mixture onto it.
Roll the butter mixture into a log shape using the clingfilm, twisting the ends to seal.
Refrigerate for at least 30 minutes until the butter is firm.
Once chilled, slice the butter log into circular rounds and serve on top of your tri tip steak.
What to Serve with Traeger Smoked Tri Tip
Mashed Potato
Sweet Potato Fries or Mash
Garlic Fries
A Fresh Green Salad
Pommes Puree
Dauphinoise Potatoes
Buttery Tenderstem Broccoli
FAQ's About Traeger Tri Tip Steak
How Long does it take to Smoke Tri Tip at 225?
If you want to smoke tri tip steak to infuse great smoke flavour it will take around 1-2 hours depending on the size of your tri tip steak. For best results sear the tri tip at high heat (at least 450F or 232C) at the end of the smoking process.
How Long to Smoke a Tri-Tip on a Pellet Grill?
Smoking a tri-tip steak on a pellet grill will take 1-2 hours if you maintain a consistent heat of 225F (107C). If you want a great crust and outside texture reverse sear the steak at high heat at the end of the process.
How Long Does it Take to Smoke a Tri-Tip at 275?
At 275F it will take around 45 minutes to smoke a tri tip steak. If you want to make sure you have a lovely crust and char, finish it off at high heat for 1-2 minutes a side.
What Temperature Should I Smoke Tri Tip?
There are a few options in terms of temperature for smoking tri tip steak.
Smoke it at 225F (107C) for 1-2 hours and sear the steak at high heat 1-2 minutes a side at the end
Smoke your tri tip steak at 275F (135C) for 45 minutes and then sear at high heat at the end 1-2 minutes a side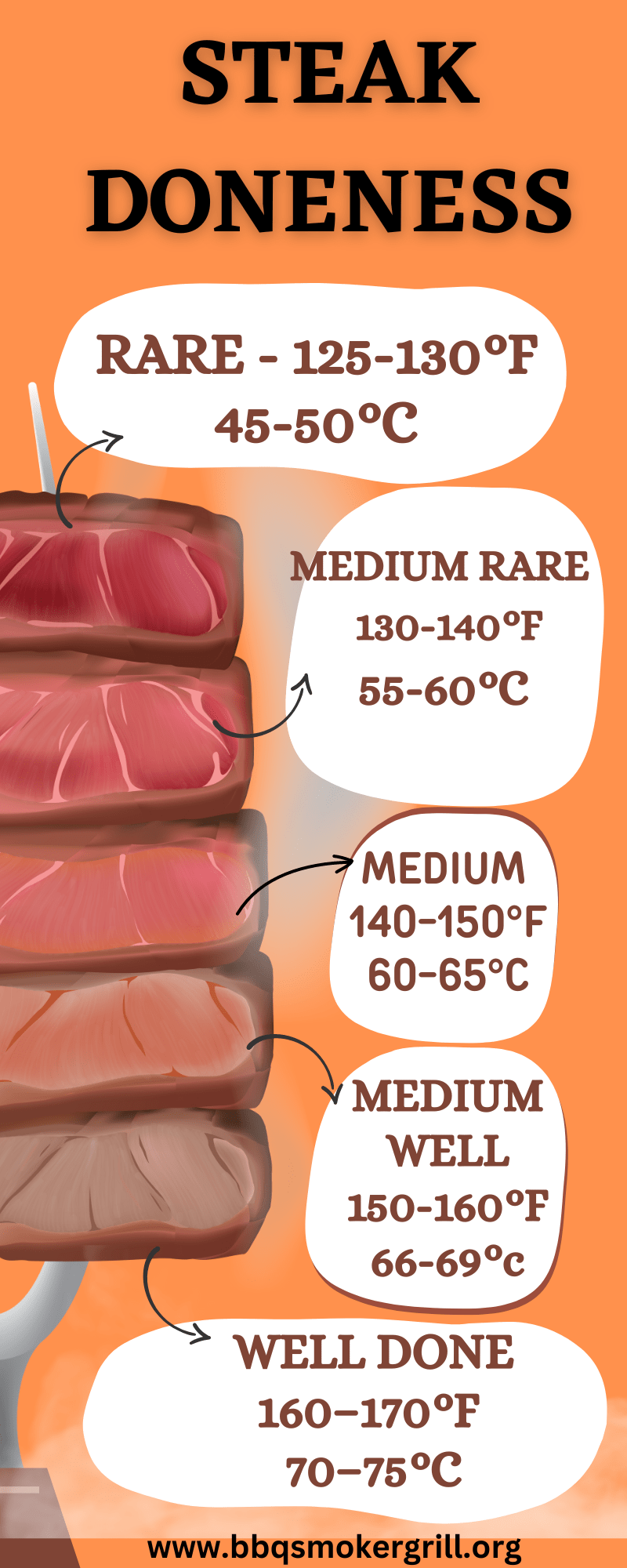 The reverse sear method works really well for Traeger Tri Tip Steak and it involves smoking the tri tip steak for around 1-2 hours at 225F (107C) and then searing it at high high heat for around 1-2 minutes a side.
More on Traeger Tri Tip Steak
If you enjoyed this article you might also enjoy this post on Tri Tip Steak:
For another great article on Traeger Tri Tip Steak we highly recommend this one:
https://alicensetogrill.com/traeger-smoked-tri-tip/
You can watch the process of smoking tri tip steak on our Instagram video.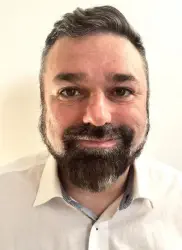 Latest posts by BBQ Smoker Grill Hub
(see all)