If you have just smoked a brisket and have plenty of leftovers, this post on the best leftover brisket recipes is just what you need.
These leftover brisket recipes aren't in any order of preference they are all super tasty.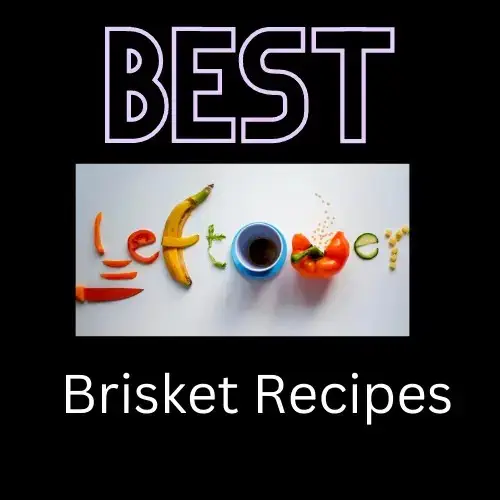 Top 10 Best Leftover Brisket Recipes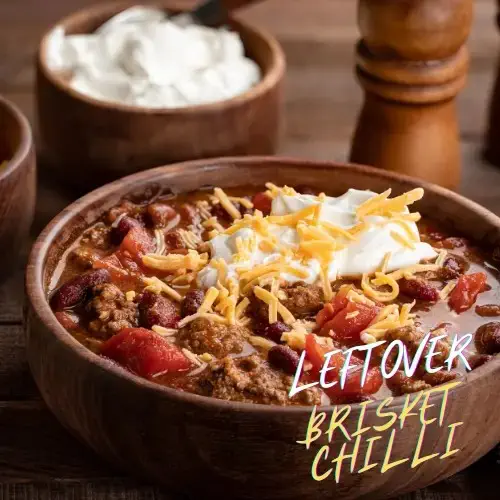 1 Leftover Brisket Chilli Recipe
Ground beef is the meat of choice for most chilli recipes, but have you considered how much of an upgrade BBQ beef brisket would be in terms of flavour?
All you need to when you already have flavoursome smoked brisket is add a few spices, onions, beans and a tomato-based sauce and you're on to a super leftover midweek dish.
Serve it with guacamole, sour cream, rice or tortilla chips. Perfect for a warming, delicious dinner on a cold night.
https://www.runningtothekitchen.com/brisket-chili/
2 Leftover Brisket Ideas – Brisket Pot Pies
This recipe calls for slow cooking beef for 2-3 hours, but you won't need to do that as you already have slow cooked leftover brisket.
Delicious brisket in gravy with mushrooms and red wine inside a buttery pie pastry.
Hungry yet?
https://www.gourmettraveller.com.au/recipes/chefs-recipes/beef-brisket-and-mushroom-pot-pies-9170
3 What to Do with Leftover Brisket – Easy Brisket Mac n Cheese
This recipe is perfect for cheese lovers everywhere with lots of lovely smoky cheddar and gouda.
It's also a really straightforward and rewarding way to repurpose leftover brisket.
A brilliant pairing of your favourite BBQ food and your favourite comfort food.
https://burrataandbubbles.com/brisket-mac-and-cheese/
4 Brisket Beef Stroganoff Recipe
Beef Stroganoff is a well known and popular Russian comfort dish, but it's even better with the delicious smoky flavours of leftover brisket.
This recipe suggests serving brisket over fresh egg noodles/pasta which works really well, but you can also serve it over the more classic white rice. Mashed or roast potatoes work really well too!
Let's face it it's going to be absolutely delicious no matter what you serve it with!
5 Japanese Style BBQ Brisket
For something a little different than the average brisket leftover dish, try this delicious Japanese brisket with a homemade Japanese BBQ sauce.
You won't need to cook for anywhere near as long as the recipe suggests as you already have your leftover brisket. You can always start from scratch as well though!
This recipe is fantastic with pickled veg, cabbage and white rice.
https://food52.com/recipes/78430-rosh-hashanah-brisket-braised-in-a-homemade-japanese-barbecue-sauce
6 Bao Buns with Korean Pulled Brisket
Plenty of us have experienced the joys of Korean BBQ, but this recipe is different because it shows you how to make Korean style Bao Buns from scratch, and how to fill them with delicious Korean pulled brisket.
You won't need long to reheat your leftover brisket, and the bao buns are simple and quick to make.
You'll love the sweet, salty soy sauce flavours with the beef and the delicate taste of the freshly made bao buns.
https://www.simplybeefandlamb.co.uk/recipes/bao-buns-with-korean-pulled-brisket/
7 Brisket with Chilli, Lime, Peanut & Coriander
This is another knockout Asian inspired recipe for brisket. You won't need to cook your brisket for anywhere near as long as it's just a reheat for leftover brisket.
The flavours are beautifully intense and authentically Asian in nature. Really worth it!
8 Loaded Brisket Fries Recipe
This is an absolute treat, if not a little indulgent. Fries, brisket, cheese, garlic sauce, pickles and spices make for a tangy, savoury, cheesy delight.
It's definitely a meal in itself but if you are feeling particularly hungry, or have extra mouths to feed, you could serve it with an awesome burger such as this one.
https://www.atbbq.com/thesauce/recipes/loaded-brisket-fries/
9 Guy Fieri Brisket Tacos
You know it had to happen – brisket tacos are an absolute must, and a brilliant way to use up leftover brisket – even to the point of making the leftover recipe actually better than the original.
Again you don't have to cook beef brisket as long since you already have leftover brisket.
Having visited Guy Fieri's restaurant in Las Vegas we can verify that the food is good! I (Steve) had a delicious burger with Mac n Cheese topping, and Orla had a very vegetarian alternative.
It made us both pretty happy!
Brisket Ragu Recipe
This lovely slow cooked beef recipe gives you plenty of options for leftover brisket. Try pasta, polenta, gnocchi etc for slow cooked brisket perfection.
This is a showstopping dinner in itself and no-one need think of it as a leftover brisket recipe.
Your guests will definitely be overwhelmed!
https://saltpepperskillet.com/recipes/brisket-ragu/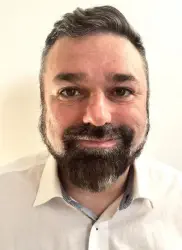 Latest posts by BBQ Smoker Grill Hub
(see all)