If you are looking to smoke food fast you'll love this easy 2 hour smoker recipes article.
There's no question that there is a place for smoking brisket or pork shoulder for hours on end if you can spare the time, but there are always going to be occasions where you want fast results for smoked foods.
If you really want to smoke in the fast lane try our 1 hour smoker recipes article.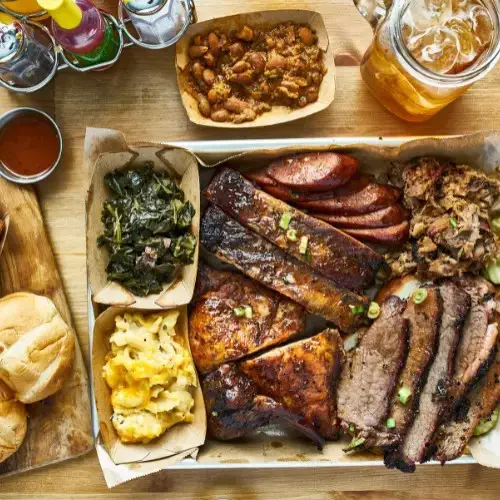 Easy 2 Hour Smoker Recipes
Best 2 Hour Smoker Recipes
You can smoke any kind of sausage in 2 hours or less which makes sausages one of the best meats to smoke for beginners. There are so many great options for different varieties of sausages from South African Boerewors to Chorizo or Bratwurst.
The overall approach for smoking sausage is very straightforward – you may not even need to add an extra seasonings because your sausages are already made with spices and seasonings. You smoke the sausages on your smoker at 225F or 107C for 1-2 hours until the internal temperature reaches 160F or 71C.
You have plenty of choices for wood pairings but it's hard to beat hickory for that robust bacony smoke flavour. If you want a milder smoke taste you can always use a fruit wood such as cherry or apple.
If you would like to smoke sausages specifically for hot dogs on your pellet grills try our article below.
You can even try making your own sausage at home from scratch if you are feeling adventurous.
Smoked Meatballs
You may not immediately think of smoking meatballs in your smoker but they are delicious and easy to smoke. You can smoke them easily within 2 hours probably around 1 1/2 hours at 225F or 107C.
Use a combination of pork and beef for best results and don't be afraid to use fattier cuts to ensure a juicy and tasty result.
Serve them with pasta and tomato sauce or in a delicious meatball sandwich.
2 Hour Smoker Recipes Ideas – Chicken Wings, Thighs or Breasts
Although it will take around 2 1/2 to 3 hours to smoke a whole chicken, you can smoke smaller cuts of chicken well within 2 hours. Smoke wings, thighs or breasts at 225F or 107C in your pellet smoker for around 1 1/2 to 2 hours until the internal temperature of the chicken is 165F or 74C.
Honey Chipotle Chicken Wings
Place the following ingredients in a blender to make a delicious glaze for smoked chicken wings.
3/4 cup your favourite BBQ sauce
2-3 chipotle chilli peppers (in Mexican style Adobo sauce)
2 tablespoons cider vinegar
1 tablespoon of Worcestershire sauce
1/4 cup of honey
1/2 teaspoon of salt
1/2 teaspoon of garlic powder
1/2 teaspoon of ground cumin
1/4 teaspoon of freshly cracked black pepper
You can brush the wings before placing them in the smoker, and then with some more glaze at the end of the smoke.
You can smoke chicken thighs in your smoker in around 1 1/2 hours at 250F or 121C until the internal temperature registers 165F or 74C.
You could use the homemade BBQ rub below, and you may even have most if not all of the ingredients in your store cupboard already.
1 tablespoon fine sea salt
1 tablespoon freshly ground black pepper
1 tablespoon chilli powder (increase or decrease according to heat tolerance)
1 tablespoon smoked paprika
2 teaspoons garlic powder
1/2 teaspoon dried oregano
4 tablespoons brown sugar
2 teaspoons onion powder
Brush your thighs with your favourite BBQ sauce at the end or serve with sauce on the side.
Have a look at our smoked chicken recipes article for more inspiration on the topic.
If you have a pizza stone it's really quick and easy to smoke your pizza in your smoker. In fact it will take way less than 2 hours – only around 15 minutes or so.
You simply get your smoker up to 400F (204C) and preheat the pizza stone. Assemble your pizza add your cheese, sauce and toppings to your dough and then smoke the pizza on the stone until your base is crispy cooked through.
2 Hour Smoker Recipes For Beginners
If you need some ideas for easy smoker recipes that can be cooked in a short time with minimal effort here are some ideas:
Salmon Fillets
Pork Chops
Lamb Chops
Chicken breasts, thighs or wings
Small cuts of steak e.g. Ribeye or Sirloin
Trout Fillets
Any type of sausage e.g. Venison sausage, Andouille, Cumberland etc
Smoked Pizza
Meatballs
Vegetable 'steaks' e.g. cailiflower, broccoli or squash
If you have a bit more time to devote to smoking you could try our 3 hour smoker recipes article. If you want to explore further options again try our 5 hour smoker recipes post.
2 Hour Smoker Recipes FAQ's
What is the Quickest Thing to Smoke?
Some of the quickest things to smoke include:
Chicken Thighs (1-2 Hours)
Chicken Wings (1-2 Hours)
Chicken Breasts (1-2 Hours)
Duck Breasts or Legs (1-2 Hours)
Salmon Fillets (1-2 Hours)
Turkey Legs or Breast (Approx 2 Hours)
Sausage (1-2 Hours)
Vegetables (Up to 1 Hour)
Eggs (Around 1 Hour)
Nuts (About an Hour)
Fruit (Approx 1 Hour)
Pork Tenderloin (1-2 Hours)
Pork Chops (Roughly 1 Hour)
Lamb Chops or Steaks (Around 1 Hour)
What is the Quickest Meat to Smoke in a Smoker?
The quickest meat to smoke in a smoker will always be the smaller cuts of meat such as lamb chops or steaks, pork chops, chicken wings, breasts or thighs, smaller cuts of steak, sausages, duck breasts or legs.
The smaller the cut of meat the less time it will take to smoke or cook.
If you want to get some more ideas try our quick smoker recipes for beginners post.
Hopefully this post has given you some ideas of what to smoke this weekend or at your next cookout.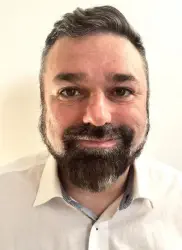 Latest posts by BBQ Smoker Grill Hub
(see all)