Looking for a smoked salt recipe? You don't need to look any further.
Smoked salt imparts an incredible amount of flavour and it's super easy to do.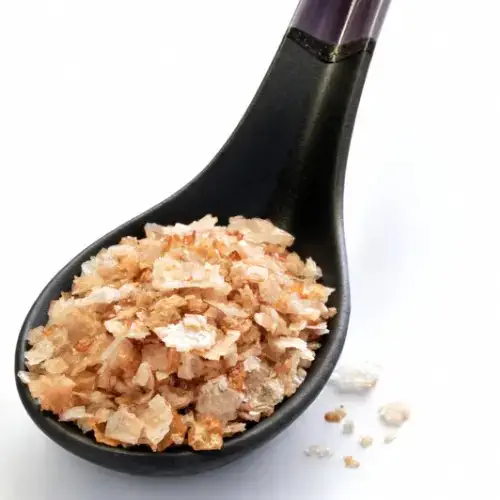 Can You Make Smoked Salt?
Yes you certainly can! Simply put coarse, flaky salt in a BBQ Smoker Grill at 350F for at least 4 hours. Then cool the salt and put it in an airtight container. The longer you leave it in the smoker the stronger the smoke profile will be, but 4 hours should be long enough.
Why Should You Smoke Salt?
Smoking salt adds another level of flavour and tastes fantastic. Smoked salt will enhance absolutely any dish whether it be meat, fish, or vegetables. It's also much cheaper to smoke your own salt rather than buying expensive artisan seasonings.
It's a really easy way to bring BBQ smoke flavours to desserts and drinks as well – e.g. salt on the glass rim of a Margarita or salted caramel desserts.
When to Use Smoked Salt
Steak Seasoning
French Fries
Roast Potatoes
Roast Chicken
Roast Lamb
Add to BBQ Rubs for Extra Smokiness
Add to Soups
Add to Roast Vegetables
Add to Side Dishes e.g. to Make Smoky Potatoes
Spread on Rim of Cocktail Glasses
Enjoy with Tequila and Lime
Add to Salted Desserts e.g. Cookies, Brownies or Cakes
Just About Anything You Can Eat!
What Type of Salt Should I Smoke?
Although you can smoke fine salt, the smoke flavour will cling to flaky salt more easily. Coarse salt will always take on more smoke than finely ground salt because the smoke sticks to the larger flakes more easily than the smaller ones.
What Equipment Do I Need For Smoking Salt?
A Pan to Smoke the Salt In (Disposable Aluminium Pans are Great)
Wood Pellets of Your Choice
2 Cups (500g) of Coarse Flaky Salt or Coarse Sea Salt
Pellet Grill or BBQ Smoker
Should I Cold Smoke Salt?
You can cold smoke salt at 80F or lower, but we find that it can be a bit bitter. It's much easier to hot smoke it and you don't need ay extra cold smoking equipment, such as a smoke tube.
As with all smoking recipes you have plenty of options with wood pairing. If you want a mild, slightly fruity smoke flavour go with apple wood. If you want a stronger smoke flavour try hickory. If you want a really strong, bold smoke taste you could try mesquite. If you are smoking salt for the first time, you might want to go with apple wood, if you are concerned about the smoke taste being too overpowering.
How Long Can I Store Smoked Salt For?
Salt is a natural preservative and can be stored indefinitely in an airtight jar in cool conditions.
How to Smoke Salt
Smoked Salt Recipe
Set Your Pellet Grill to Smoke and get the Temperature up to 350F
Put the Salt in a Heatproof Pan, Place in the Smoker & Close the Lid
Smoke for 4 Hours, Stirring Halfway Through to Ensure an Even Cook
Let the Salt Cool then Place in an Airtight Container
Smoked Salt Blends
You can really take things to the next level by smoking all sorts of different salts and blends:
Smoked Garlic Salt
Smoked Onion Salt
Smoked Celery Salt
Smoked Chipotle Salt
Smoked Lime Salt
Smoked Lemon Salt
Smoked Himalayan Salt
Smoked Salt and Black Pepper Blend
Smoked Habanero Salt
Smoked Rosemary Salt
As Many Flavoured Salts As You Want to Smoke!
If you enjoyed this smoked salt recipe you might also enjoy our smoking ice for cocktails article.
For another great article on smoking salt try here:
https://www.cravethegood.com/smoked-salt/
Yummly code
Yum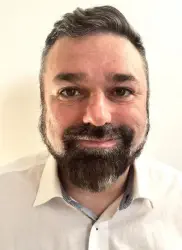 Latest posts by BBQ Smoker Grill Hub
(see all)